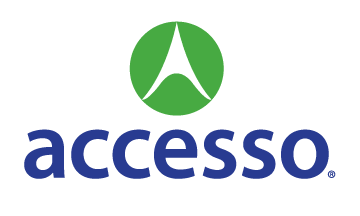 Technology designed to meet the challenges of leisure and entertainment operators is plentiful; from ticketing to eCommerce, distribution to guest experience management, industry providers have risen to the challenge time and time again, developing solutions designed to eliminate operators' greatest pain points. However, there is one age-old challenge that persists for operators around the globe: knowing how many guests are in a given line at any point in time and how that affects projected wait times for other guests. 
In response, accesso® – a leading international solutions provider – has launched a queue length management (QLM) system to support operators in providing more accurate wait times based on real-time data, as opposed to historical insights. Driven by artificial intelligence and machine learning, accesso's QLM system accurately captures how many guests are in a specific ride or attraction's physical queue at any given time.
One key advantage of accesso's solution lies in its operational simplicity. Following system set up – in which operators work hand-in-hand with accesso team members to evaluate an attraction's physical queue, strategically segment the queue and install cameras throughout the line – operation is managed from one centralized database. To operate the system, all venue management need do is manually input a ride's standard throughput and activate the system. accesso's QLM solution does the rest, automatically generating an estimated wait time and, throughout the day, adjusting the wait time based on guest flow.
accesso's queue line management (QLM) technology enables operators to provide more accurate wait times for rides and attractions throughout a venue. Traditionally, operators have used historical data to gauge wait time, but those methods are less efficient, resulting in inaccurate wait times and decreased guest satisfaction. For example, a guest may be given a time-stamped card at the beginning of a queue, which would be collected at the ride's exit to evaluate average wait time.
However, that hypothetical method would pull strictly historical data and would not account for any in-queue shuffling (forward or backward in the line) that could've affected that guest's particular queuing experience. accesso's QLM solution, on the other hand, uses a multi-camera system paired with artificial intelligence (AI) to count the number of guests in line at any given time in order to generate accurate wait times for the attraction in question.
To set up the system, accesso team members survey the venue with the operational team to determine the nature of the physical line and identify potential locations for cameras, keeping in mind network connection points identified by the venue's IT team. It is important to note that, due to the system's powerful AI, it is not necessary for every segment of a physical queue to be covered by a dedicated camera; the system can make intelligent assumptions about how many guests are in a particular segment based on the segments preceding and following. This differentiator can reduce the operational and installation costs, as well as the overall processing requirement. Once the camera locations are determined, accesso can provide appropriate staff for installation if needed.
With the cameras installed, the only device operators need to monitor is the web-hosted QLM console, which offers up-to-date camera status, a live feed of on-camera queue segments and a real-time count of the number of guests in each. The QLM solution comes equipped with an application programming interface (API) connection, which can be tied to an external wait board system to broadcast live wait times to guests throughout a venue.
While as-needed manual operation of the system would be required to account for ride closures or to replace out-of-order cameras, the system is otherwise designed to operate hands-free. accesso's QLM solution may be operated independent of a virtual queuing system. However, its power would be maximized with complementary use of a solution like the accesso LoQueue® virtual queuing solution, increasing both venue throughput and guest satisfaction.
More information can be found here.