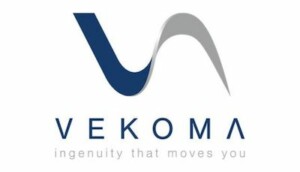 On this really unique ride, riders are comfortably and safely harnessed in a prone position. Riders start in a sit-down position and are transported sideways to a dark ride section. They are immersed in a story to save the world using their flying super powers.
The track and seats are turns 90 degrees creating a smooth transformation from dark ride to flying coaster from where the flight begins and riders experience inversions, air time moments, near miss moments and a lot more. With their arms stretched out, face down and parallel to the track, this is as close as it gets to flying like superman!
The combination of the different positions of riders, creating a free view dark ride section in combination with a thrill, makes this ride type a one of a kind in the roller coaster industry. "With F.L.Y., we have created a flying experience like never seen before in the world."
Phantasialand describes the revolutionary ride as: "Sitting upright, your journey with F.L.Y. begins until your pilot's seat turns gallantly under the rail for lift-off and you are shot into the sky lying down – and flying!"
The ride design
The first and primary goal was to create the best ride experience of this new flying coaster with as much flying time as possible. The challenge in a tight space was the position of the two launches, the station load and unload section, the brake sections and the transfer tables and storage spurs to hold three complete trains. All these sections needed to be connected together to create an exciting and fluent ride experience with 50 crossings, 100 crossovers on a footprint as tight as 100x75m. This all combined with a clearance envelope of 3.6m created an extreme track density in the entire area.
F.L.Y's unique seating system
During testing the flying and lying position on a mock-up in our factory, the idea was born to turn the vehicles 90 degrees with its back to the track. The flying coaster has a very challenging ride position. Our goal was together with Phantasialand to create a pure flying sensation with the best possible passenger experience. With F.L.Y. we have created a unique flying experience.
Specifications
F.L.Y. has a capacity of four trains with 10 cars per train. Riders are seated two across in single rows running with a maximum of 20 riders in each. During busy periods, F.L.Y. can transport 1,400 riders per hour. It is not only the latest in this genre of coaster, but it is also the world's first launched flying coaster. F.L.Y. covers the record for the longest flying coaster too with a track length of 4295ft (1.3km).
The aesthetics of F.L.Y. are eye-catching. A burgundy track texture makes the ride stand out and compliments the area's. F.L.Y. has the added element to be lit up at night with an illuminous blue neon light beaming through the track structure. The ride in the dark whooshes through the lights giving an added thrill for coaster enthusiasts.
Innovation
Phantasialand has created a great pre-ride where guests are greeted before they set flight. Once on board, the ride is an instant thrill, starting with an LSM launch hurling riders, literally, off to a flying start. The track then veers through those close proximity buildings before a second LSM launch propels riders onto the next part of the circuit as the ride traverses through various undulations and dips in and out of tunnels. F.L.Y. successfully produces those near miss elements giving a mixture of emotions. It includes two corkscrew inversions but produces a comfortable experience for its riders. Some parts of the track are hidden through underground tunnels and between buildings, which enhance the ride experience.
The dream of flying actually comes true!
More information can be found here.
Partners
Phantasialand Schmidt-Löffelhardt GmbH & Co. KG