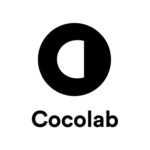 This tribute to the Mexican artist was designed and produced entirely in Mexico by Mexicans. It is a creative response to the artist's work, a new approach to her writings, painting and life.
As visitors enter the experience, they step into a world in which Kahlo's paintings have been expanded into animated environments that seamlessly flow across the entire space, and in which every area has been conceived and designed with the intention of expressing an aspect of her spirit.
The experience is divided into four different zones by giant curtains of threads, which are also projection surfaces, and the visitor is encouraged to step through them, almost as if stepping into the painting itself.
In the center of the experience floats a huge, rotating, multi-layered cylinder of threads. Intended to be a contemplative space, it both hides and reveals a light sculpture as it opens up and closes. Taking its physical form from key elements found in Frida's paintings, hand-blown glass blood drops are suspended below a cloud of dragonflies, within a cascade of flowers which illuminate in sync with the animated paintings, expressing an implied narrative that goes hand in hand with the art.
On either side of the main space are interactive zones, taking their inspiration from Frida's playful and humorous side, as well as her talent for self-presentation.
The 50 minute experience is scored entirely with original music, composed and performed by a select group of female Mexican musicians, including indigenous performers from rural Mexico.
During the creative process we worked in collaboration with the Kahlo family, to whom we are grateful for their trust.
Our control systems allow for real time modifications to the animations that appear during the show and also allow us to use rendered content simultaneously.
Another program designed specifically for the experience was the audio control. It synchronizes with the show control and locates where the animations will appear within the projection space, maintaining a balanced and perfectly choreographed immersive experience.
There are more than 80 laser projectors used, mapped and blended, via show control system software created in house to generate nearly 16,000 square feet of projection.
The 50 minute experience is scored entirely with original music, composed and performed by a select group of female Mexican musicians, including indigenous performers from rural Mexico.
The music, which takes its inspiration from the paintings, and is heard alongside key poetic phrases from Frida's letters and diaries, embraces a more contemporary version of the "Mexicanidad" of Frida's time. It transmits the cultural tone of the era while also taking the audience on an emotional journey through both joyous moments of creative explosion as well as moments of sorrow and suffering, and finally ending in a catharsis of liberation and universal connection.
The whole experience can be accompanied by a mobile app designed exclusively for the journey available for both iOS and Android.
The app syncs any smartphone to the show by using a low frequency that human ears cannot detect, by using this frequency the app learns in real time the timeline of the projections and offer information about the painting that is being projected.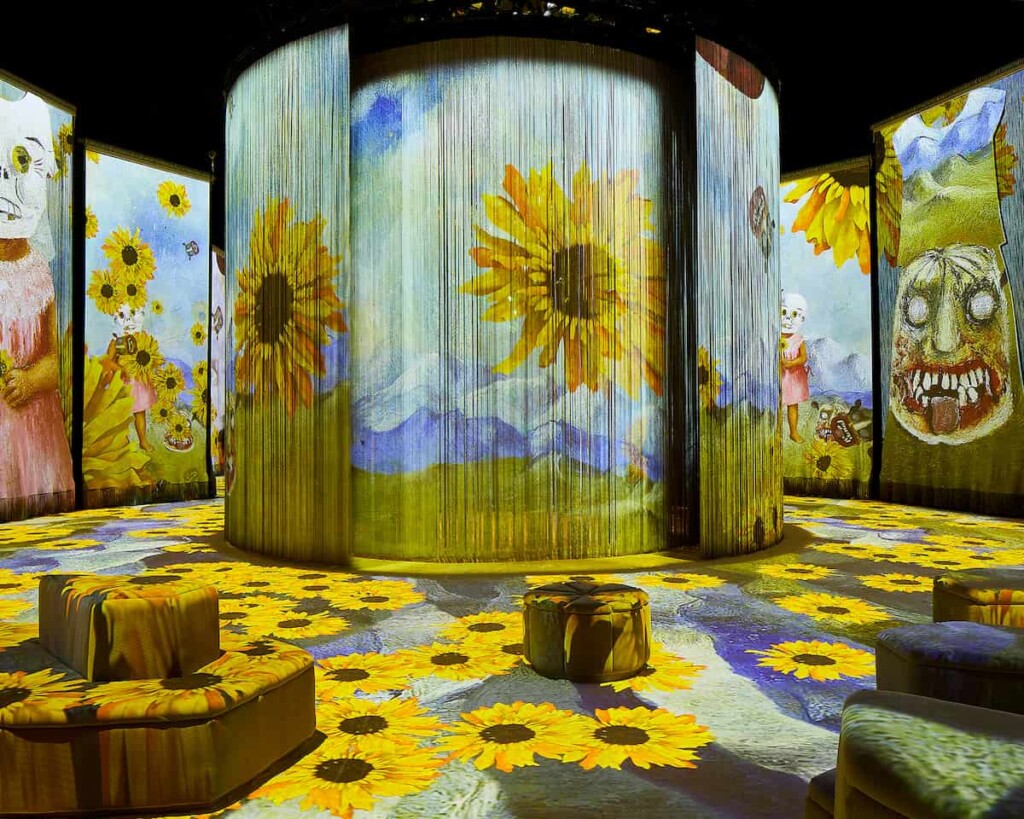 We have two interactive spaces. An interactive game projected on the wall and two modules with projected images that allow visitors to take pictures and five interactive modules react to visitors' movements by projecting content onto the wall.
Frida Immersive is a new way of engaging with Frida Kahlo's artwork. With 9,300 square feet of experience, it offers an alternative to the traditional art museum experience.
The experience opened on July 6th 2021, paying homage to what would have been Frida's 114th birthday and has been visited by more than 20,000 people in the first month since its debut. The ticket prices range from MX$280 ($14) to MX$369 ($18).
More information can be found here.
Partners
OCESA