Carefully pairing motion-based hardware with exciting VR content it creates the sensation of flying under canopy.

Launched in 2017, its original hardware Rize, is now installed in ten countries worldwide. A proven business model and ROI generator, it is an award-winning immersive experience allowing participants to explore from the sky environments as diverse as the mountains, desert and outer space. Enhanced with gamification elements, the Rize experience links to a mobile app (which players can download via a QR code at the LBE installation) to see their score on a global leader board
As well as imaginary environments, ParadropVR has also proven itself pioneering virtual tourism; e.g. at its installation at the King Power Mahanakhon Tower, the tallest building in Bangkok. This features VR content allowing participants to experience what it would be like to fly over the city, adding another dimension to their visit.
During 2021 Frontgrid, the creators of ParadropVR, have been working on a more compact version of the hardware, another unique technological innovation and invention called Pod, due to install in its first locations towards the end of 2021.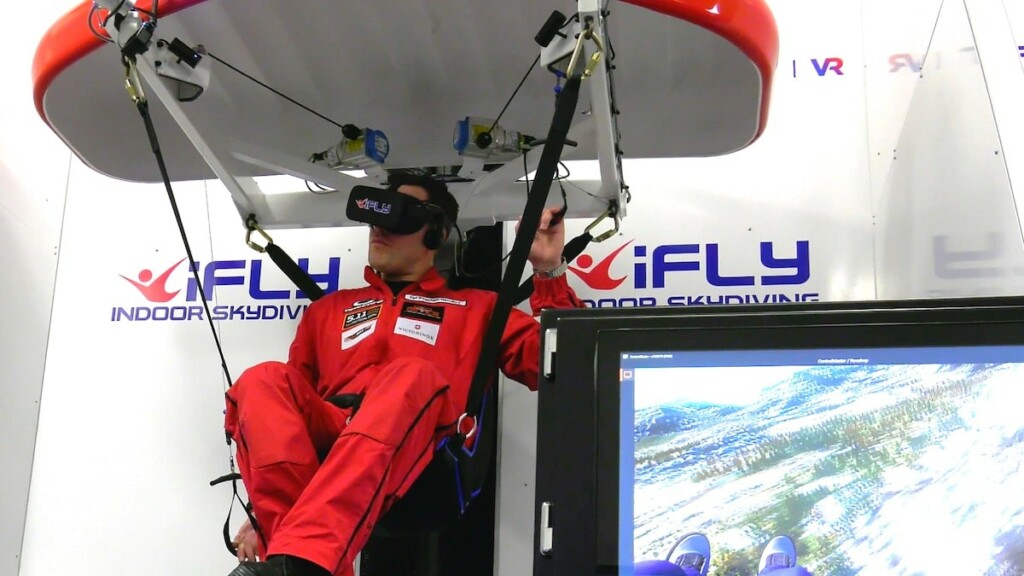 Key additions to the technology include:
it is multiplayer
users can choose their own character and set up their own profile on a web platform, featuring an online league offering venues further social sharing and email marketing opportunities
the hardware is designed to be attendant free, participants can pay for their experience via a kiosk
a digital operators panel offers venues futuristic measurement data to help them optimise their experience, while facilitating remote monitoring / technical support
its turn key install makes it suitable for events and mobile installations
More information can be found here.