So far only possible in pure VR experiences, with PlayNeo technology, the world's first product range is launched (Play Cabana) where guests can free roam and use an interaction device to interact with digital content on a screen/projected environment without screen boundaries or the need of VR glasses.

Attraktion! and it's daughter company Playoke have invented an interaction system where players don't need any body tracking sensors, where the whole position, angles, speed… data is coming directly from the interaction device. No sensors need to be added to the screen – but so far, all other interactive (shooting) systems on the market have a need for. Therefore all other interaction device systems have limitations like a a 16:9 screen.
Now for the first time ever, screens can be curved, combined (as in Play Cabana) or even 360 degrees or have a dome format – and the interaction devices "active shieldz" can be used in 360 degrees without sensors or additional tracking and will track your hand move precisely the direction towards targets… This allows to create a group dynamics as you physically see your colleagues, and allows spectators to become more excited and involved as they will see the same digital content as the participants – again without the need of VR glasses!
Besides being a unique new game format by itself, furthermore PLAYNEO also will allow to unite this never seen before (free roam 360 degrees without VR glasses) gameplay, with other game formats like 3D human tracking and large wall touch games to create a storytelling game universe which can be ghen played easily for up to one hour, without participants becoming bored. It also can involve physical gaming, so attracts players to move.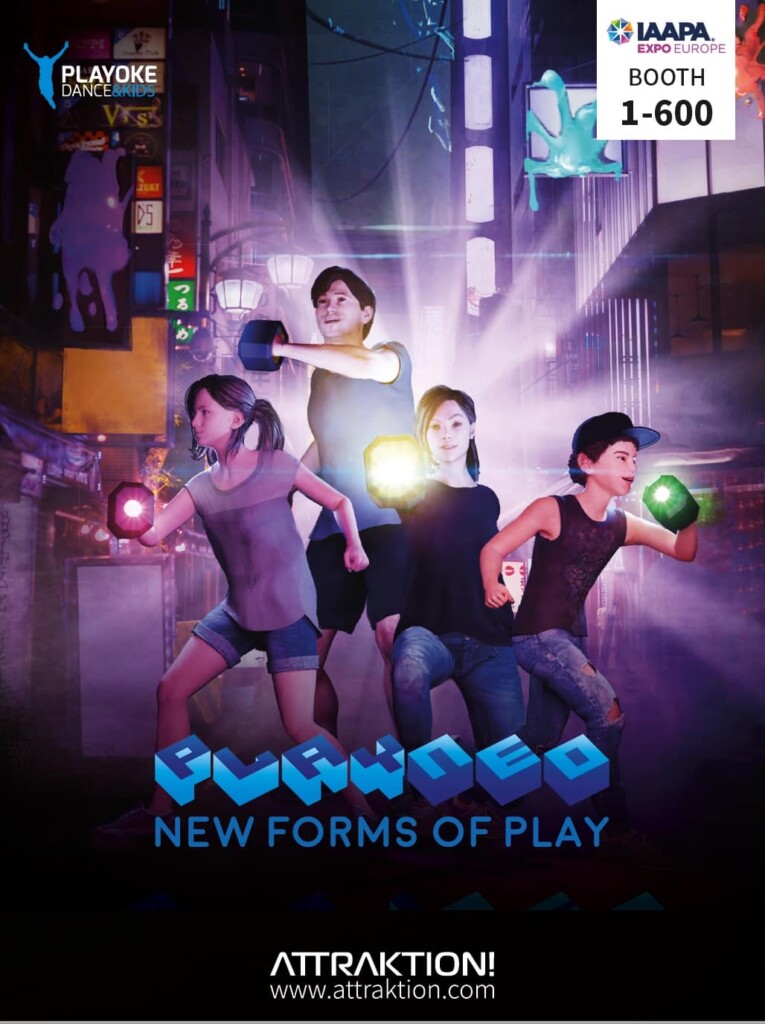 Play Cabana is the first product in the PlayNeo universe which will be demonstrated for the very first time to the public at IAAPA Expo 2021 in Barcelona from 28th to 30th of September 2021. The first PlayNeo installations will open this winter!
More information can be found here.