The world isn't flat. It's round and curvy and wavy and bumpy. The world isn't static, it's constantly in motion, twisting and turning. The next era of screens will see screens of all shapes and sizes. Round, curvy wavy and bumpy, just like the world that they portray. They will also move, like the wind and the sea. Like nature itself. Organic. Screens with expressions, like faces. Anthropomorphic even. Just Imagine.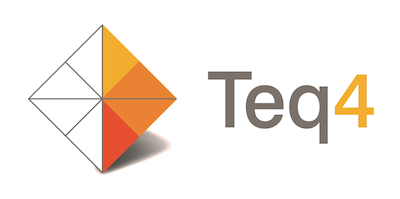 ScreenTeq utilises an entirely new and innovative design and manufacturing process that allows practically any size, shape and curvature of screen to be efficiently and precisely formed for a vast array of applications. Since the birth of cinema we've been boxed-in by box shaped screens – wide or narrow or tall, but always rectilinear. Now, ScreenTeq breaks out of that box into a world of spheres, curves, triangles, and dodecahedrons. In fact, whatever. Whatever is right and whatever fits best within our irregular world and irregular places.
Pixel by precisely placed pixel, laid upon flexible substrates and custom engineered for every project. ScreenTeq unlocks the impossible.
ScreenTeq™ with MotionFlex™ adds to this further by adding dynamic motion to the screen laying a pathway to a new way to view the world. ScreenTeq with MotionFlex technology will bring screens to life, animated to imitate the content that's shown, in vivid lifelike colour, and natural lifelike motion.
ScreenTeq, like all things from Teq4, was developed out of a need. We were presented with a unique challenge that at the time did not have a solution. To create an elaborate, technology laden art feature with video screens that did not fit the norm. In fact they were so far from the norm that up to that point they were just a creative directors' fantasy. However the design demanded an organic shape, as in a way, it denoted the organic nature of the world in its entirety. The only solution was to develop a design and manufacturing methodology and workflow process to build complex irregular shaped double curved screens.
The solution and innovation comes from a number of elements;
A 3D modelling system allows a three dimensional irregular shape to be segmented into an array of smaller irregular shaped tiles. The system takes into account human visual acuity and determines the optimal number, placement and performance of the array of pixels. The pixels are positioned on the tiles in such a way that they align between tiles without creating disturbing misalignment often seen in curved tile arrays.
A lightweight yet stiff, high-precision modular chassis. As is too often the case, curved or spherical shaped screen exhibit facetted surfaces, visible gaps and pixel misalignment. Only by creating a stiff modular chassis with spherically formed components with micron level precision can these unsightly problems be resolved. Only after many, many prototypes were we finally able to arrive at the optimum balance of precision, stiffness, weigh and cost. 
High tolerance manufacturing. An end-to-end supply chain had to be established to ensure that every single component, from capacitors, resistors and LED's, all the way through to image processing and distribution, are fully matched and calibrated to ensure a seamless result, repeatably for every module, every display and every custom engineered project. This process had to be quick, competitively priced and efficient. 
Content workflow. To complete the entire eco-system an efficient solution was needed to help content creators build their content to these irregular shaped screens and then allow for that content to be quickly and precisely mapped onto the irregular array of pixels. This demanded the development of a complex 3-dimensional pixel mapping algorithm, a surface modeller and 2D to 3D transformer, and image formatter and finally a Nuke Gizmo for the creator to run on their render system. All this techno-gobbledygook is a long-hand way of saying that we have developed an entirely new plug-n-play workflow for irregular shaped 3-dimentional screens. The more technically astute might argue that this is worthy of an innovation award in of itself.