The concept design goes back to basics and focuses on the less is more principle: easy gameplay and characters, moving vehicles and lots of action with great sound and projection.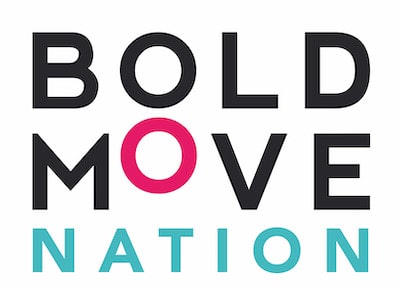 BoldMove's family of compact and media-based interactive dark rides combines a high energy and fun gameplay with smart ride system. The attraction can stand alone or be integrated in a themed area or indoor park alongside other attractions. This concept makes interactive dark rides accessible to all ages with a simple gameplay. Equipped with a high level sound system and projection technologies, visitors enjoy a thrilling experience from their rotatable vehicle.
The scoring system and game levels make it also challenging for more advanced players and spur repeat visits. They first hit a button to load the pointing device and then 'smash' the deformed TooMush characters into their original shape, thus engaging in a mission to save the village. All interactive, detection and show control technology is hidden from the visitor's eye so they can fully enjoy the ride. Large leaderboards show the inside action to outside spectators making it an eye-catching attraction.
The small footprint with high throughput at affordable price enables smaller parks to install such high level media attraction, adding a digital dimension to their LBE offering. The centralised projection system keeps the attraction compact and maintenance savvy for venues with smaller technical teams. A fun IP and gameplay is available and can be extended to other attractions or merchandising, however tailored media production and character development is also possible. Furthermore it is future-proof with media content that can be upgraded or changed to other theming and gaming levels.
The concept design by BoldMove was based on a few principles: the ride needed a simple gameplay and operation for all ages to understand and enjoy together, it had to be easy to install and maintain at a sharp price, offering a high throughput on a small footprint. And lastly, the inside action had to be visible from the outside to attract visitors with its fun and energy, contrary to many dark rides where you can only see a closed building with some displays.
Smash & Reload comes in two standard formats: XXS with 3 vehicles on 144 square metres and ORIGINAL with 5 vehicles on 225sqm. The ride offers four minutes of fun in teams or individually with a high scoring system for repeat visits. For an interactive dark ride of this price level with such high visitor throughput (240 people per hour for the small XXS and 360 for ORIGINAL), a high quality level ride system is installed with superior sound and light for an immersive experience. This is due to the smart infrastructure and use of technology, making the attraction ultra-compact and very easy to maintain.
Players circle around in a track-based rotatable vehicle, however the double action provides enough dynamics and variation in movements and gaming. The story is fully integrated in the ride to engage visitors in the mission to save the town across the four scenes up to the grand finale. With impressive light technology, side windows and outside leaderboards the attraction can truly stand out, giving visitors outside an impression of this high-energy ride. The high scoring and hall of fame encourage repeat visits for players seeking more advanced gaming challenges.
Key features of Smash & Reload
High-quality ride system, show control and interactivity powered by partner Triotech
Track-based, 2-row (2×3 players) rotatable vehicles
Triotech proprietary pointing device with sensory feedback (Smash) and push buttons (reload)
Individualized on-board surround sound installation for a superior immersive experience
High-resolution scenes on flat soft material canvas screens and traditional LCD screens
Anti-collision protection and Uninterruptable Power System (UPS)
Centralized projection with smart light & sound system for thrilling experience
Integrated storytelling with fun TooMush IP and gameplay
More information can be found here.
Partners
Polymorph
Triotech