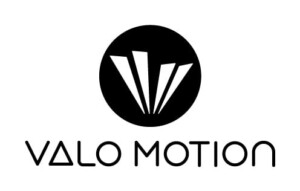 ValoClimb is a fully automatic attraction designed to turn a regular climbing wall into an incredibly fun immersive digital experience where the players get to play high-quality games while climbing. ValoClimb's beating heart is our body tracking software that is so precise that it turns an ordinary climbing wall into a virtual touchscreen!
With Shadowlings, the custom tracking system detects the players' shadows on the wall. In addition, we added an exact and responsive physics simulation system that drives the whole game experience. Even the quickest of movements send the game creatures flying off exactly where the players want to.
Also, we made creatures that feel alive and love to interact with the player. From their facial expressions to their fur, everything reacts to what the players do. This type of interaction has never been done before in commercial products!
One of our other games allow more precise tracking of players' movement and poses. This improvement means that the game recognises each player and keeps the score of their individual points. The game also counts points for the whole group of people playing at the same time. Making the gaming experience not only active and fun but also super social!
To top off the social experience, after each game, the player can share their gameplay video online!
In all our games, the meticulous game design makes sure that the players can start playing and enjoying our games instantly without having to read instructions or spend time figuring out how the games work. The game tempo and various levels make sure that the games reward more active climbers while still being enjoyable for beginners.
The game is played while climbing and by using your own shadow, we call this shadow interaction
Tracking the players' shadow and players body movements in a seamless and natural way
Assigning points to each individual player aka recognizing who the player is from several players without any wearables.
ValoJump
We created ValoJump since we wanted to take trampoline jumping to a completely new level, digital!
For that, we took our proprietary body tracking technology and combined it with a screen and a trampoline or an air track. As a last touch, we connected two of such mixed reality trampoline games together. The result was amazing: the world's first two-player game for a trampoline! In other words, two different players can jump on two separate trampolines while appearing together in the same game world. To be more exact, we place the mirror image of the player inside the actual video game!
However, to make ValoJump stand out from the crowd, they added something we like to call the Superhero effect! Meaning that, when need be, we exaggerate the players moves in the game world! The end result is an out of this world thrilling game experience that has literally sucked you inside the game.
Of course, we also included a game selection of several two-player games and within one game several different levels and themes. No more avatars, but pure exergaming fun where you can challenge yourself and your friends to a completely different type of match that will not only leave you a lasting memory but that the player can actually retrieve in a form of a gameplay video.
This video memory is easy to share online by using the touchscreen that comes with the product itself.
From an innovation perspective, we are proud to say that we are the world's first company to create a two-player interactive game platform for trampolines. What has driven us is the urge to be able to offer people the opportunity to have fun while moving. In short, we create exergames that are fun, physically challenging and addictive – in the best possible way.
Furthermore, we include different levels of difficulty so that all players can find a suitable challenge. Finally and possibly most importantly, we create games that are enjoyable – several times.
Safe since both players are on their own trampolines but still appear in the same game
Two-player games and leaderboards and ValoApp allow the player to join our global community by submitting their video on ValoApp.
Superhero effect – the experience becomes even greater inside the game!
Games have been designed to be thrilling to watch.
Hygienic – the players don't need to touch anything else but the trampoline. Playing the game and the game selection are all done by using the ValoVision tracking system. In addition, we designed ValoClimb so that no personnel is needed for the daily operations of this product.
VALOLEAGUE & VALOAPP
Imagine you beat a new personal high score in your favourite game, you performed your best training session, you rank first in a leaderboard…but your friends don't see it. We created ValoLeague and ValoApp to give players ownership of their fun and sports experiences and use the power of community to push their own skills to new heights.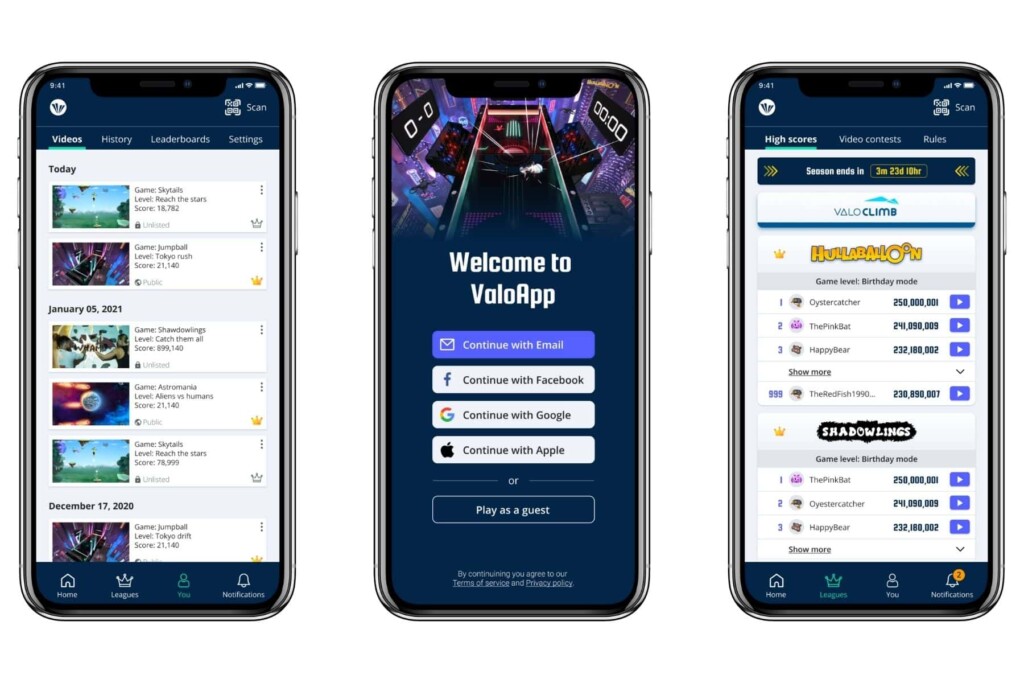 ValoLeague merges sports, games, and competitions to the first-ever Active eSports League for Mixed-Reality (XR) trampoline and climbing wall. Available around the world at over 700 installations in more than 60 countries, and running over multiple competition seasons throughout the year.
Games from ValoClimb, the original augmented climbing wall, and ValoJump for single and multiplayer gaming, transform immersive gameplay into a global sport league. The combination of physical sports and digital gameplay encourages an active lifestyle for sports and gaming enthusiasts regardless of age or skill set. Players compete in global competitions and local events, engaging and connecting to a community with a common passion.
ValoApp, the official mobile application, adds the layer the new generation of players expects: mobile, shareable, anytime. Players use ValoApp to log in to their profile before the gameplay to store their personal videos in one easy platform, creating memories and sharing them on the spot. At the same time, shareable experiences encourage people to move and challenge each other on a global scale, while still having awesome fun with friends and family around you! Sports and shareability took on whole new importance since people are not necessarily able to be at the same event due to travel restrictions. ValoLeague serves players as a platform to connect, engage, share experiences and best practices with fellow sports enthusiasts on their own terms.
ValoLeague is the first-ever Active eSports League for Mixed-Reality (XR) trampoline and climbing wall.
ValoApp is the official mobile app that gives players ownership of their videos, an easy way to join competitions from over 700 installations in more than 60 countries.
Engagement is about engaging with fellow players and with your own story.
Engagement is about encouraging others to follow your lead or follow fellow players to improve your own scoring, use the power of community to take the next step and reach the next height for yourself and lift others.
ValoLeague was launched in spring 2020 to encourage movement despite a global pandemic that has separated people and kept them from travelling. By being able to share fun and sports moments without boundaries we help to keep people engaged and stay healthy.
Seasonal competitions keep players engaged various times throughout the year, each season highlights new game levels.
Real-time updated leaderboards and notification if your personal score was beaten, keep players active.
Gaming and technology have become an enabler for sports, fun and community.
Instead of moving physical gaming and playing to the pure digital play of eSports ValoLeague strives to offer players the opportunity to become a superhero at the intersection of a real and virtual world, together with friends, family and new friends around the world.
ValoLeague allows pure digital play to become physical and pure physical play to merge with gamification and digital play.
ValoLeague with ValoApp provides inclusive gameplay for players to choose games according to their terms, time and skillsets, share with people they want, join competitions they enjoy.
Our innovation cherishes gamified physical education and provides an unbiased and fair platform for players to become the superhero of their own story.