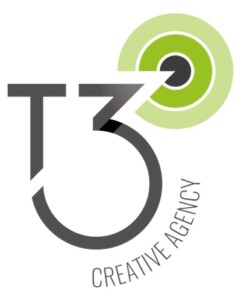 Each of these five zones represents a different year at dragon school.
For instance Year one, dragons learned to fly, children can stand next to a large 3D model of Zog flying. Year two, dragons learn to roar so for this location we created an interactive with oversized floor foot buttons. Children can stand on these to hear audio clips of how loud each dragon roars and then can see if they can roar louder themselves. Year three saw dragons learning to blow fire, Zog is located in a pond and children can press a water pump or foot water pump to help blow Zogs wings out!
For year four, where dragons learn how to capture a princess, we designed a 3D mini obstacle course, complete with balance beams, stepping logs and floor ladders. Year 5 sees dragons learning to fight and children can learn the skills of a real life knight. The trail finishes with a photo meet and greet opportunity.
The trail is predominantly aimed at toddlers and primary school children and is located at various points around the castle grounds. With the trail being located throughout the grounds of Warwick Castle it was imperative to ensure that not only does it hit the target market, but is also inclusive to all. The trail interactive points (Dragon Year Zones) were strategically designed and located to achieve inclusivity. Most of the interactives are accessed via footpaths already in place, however given the nature of a medieval castle this took some thinking! Certain areas, utilise rubber matting to help with accessing specific sections and to ensure the whole trail is wheelchair friendly.
Throughout the design process, each interactive zone (Dragon School Year) had to tick the following inclusivity criteria;
Sensory – Audio, Visual, Touch, Physical movement
Wheelchair Accessible
3D theming
Participation for all
Stamp stations for collection
Explore different areas of the castle
Year One – The Flying Zog photo op was designed so that wheelchair users could get up close and personal with a personalised spot for wheelchair users next to Zog who is located on a raised plinth to help portray the motion of flying and to ensure the best visibility. The flying Zog is located within a wide area of the castle path allowing enough room for queuing, turning circles, voyeurism and of course getting that perfect selfie!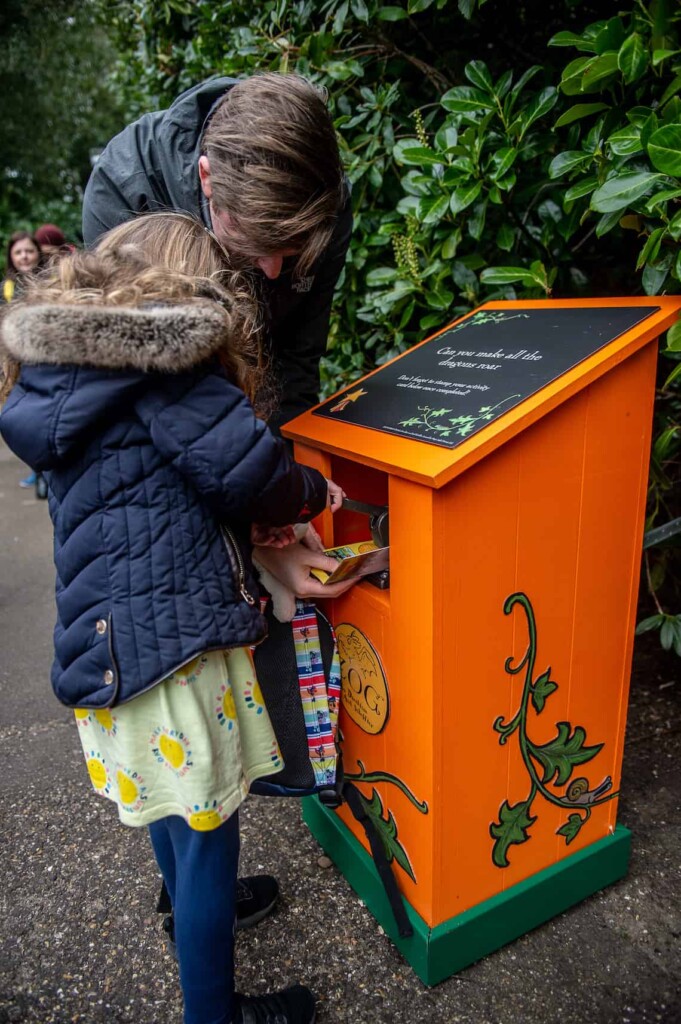 In Year two, the learning to roar interactive was designed so children can stand on large foot buttons to trigger the sound, these were also designed so that wheelchair users can wheel over them.
The pumps used to put out Zogs damaged wing from learning how to blow fire in year 3 were all positioned at waist height so everyone has the opportunity to fire the water pumps at Zog floating in the pond. We used smoke machines in the pond to visually denote that children had successfully helped Zog put the fire out!
In year 4 the 3D obstacle course was designed with alternative routes. The outer loop is specifically designed for wheelchair and pushchair users, it has low level access with flat plank stepping stones, a wiggly walkway and chevron slalom so all can enjoy the course together at the same time.
The training camp in Year 5 is located on the Oak Tree lawn which is a vast open, grassy space creating enough room for all to train with the actors and have access to the swords and shields.
The signage throughout the trail was designed to DDA guidelines, ensuring that colours and font sizes complied.
The trail is multi-sensory – as certain aspects of the trail could be distressing to some, Warwick Castle have arranged for visitors to liaise with the customer experience team in order for visitors to book specific timeslots which will enable an enjoyable experience for everyone.
More information can be found here.
Partners
Magic Light
Warwick Castle
Merlin Entertainments