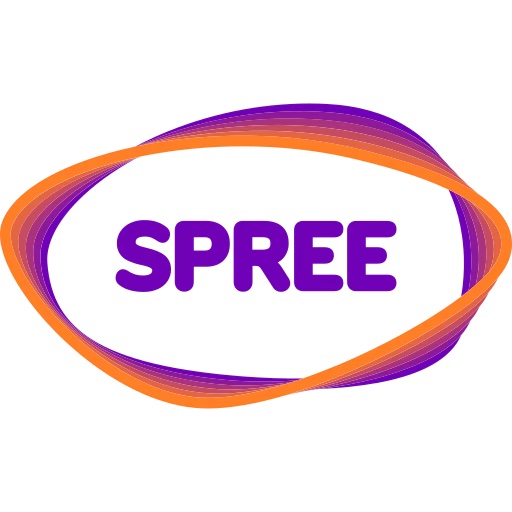 Since 2016, SPREE Interactive has been perfecting the art of creating immersive VR entertainment solutions that can transform any venue space into a multiplayer VR experience zone, specialising but not limited to the entertainment of kids and teenagers.
SPREE Interactive, as an expert in multiplayer free-roam VR attractions for the location-based entertainment market, partnered with Eurogames, world leading manufacturers in battery-powered bumper cars, to create Battery Powered VR Bumper Cars (Licensed by VR Coaster). SPREE offers an economical and immersive entertainment attraction that transports players and their Space Bumper Cars into a futuristic universe.
Battery Powered VR Bumper Cars, was launched in January 2022, it differentiates itself from traditional bumper cars by using four unique circular battery-powered cars allowing SPREE to offer a unique VR driving experience to venue spaces of all sizes. The attraction only requires a floor space of 7.5m x 7.5m or 25ft x 25ft. The cars are powered with 2 maintenance-free 12V batteries and equipped with 330W direct drive double motors. They are controlled by two easy-to-use joysticks allowing a thrilling 360° driving experience and can be easily operated on any smooth or flat surface such as concrete, asphalt, wood, and so on, unlike traditional attractions. VR Battery Powered Bumper Cars only require one operator, helping to provide a maximum throughput of 48 players per hour. SPREE Interactive has innovated the classic Bumper Car experience with an immersive 360° VR experience like no other.
Battery Powered VR Bumper Cars, is bundled with the popular game Cyber Blaster, a proven solution for venues looking to enhance their guest experience with the exploration of an immersive virtual world. Cyber Blaster was made in collaboration with award-winning studio Pixomondo, the Hollywood studio known for special effects.
Cyber Blaster is a fast-paced 3-minute VR thrill experience which combines classic Bumper Car fun with arcade-like shooter elements and an engaging storyline. The experience takes place in a futuristic simulation where players take the roles of members of an Anti-virus squad equipped with the latest hover car and shooter technology.
SPREE Interactive is a flexible, powerful platform for location-based virtual reality. We enable operators to install attention-grabbing, high-earning VR in existing entertainment spaces of almost any size. Battery Powered VR Bumper Cars offer truly social experiences for the whole family – from small play areas to stadium-sized arenas. SPREE's network of distribution partners, market the company's solutions to several location verticals like shopping malls, family entertainment centers, theme parks, trampoline parks and more.
The launch of SPREE Interactive's Battery Powered VR Bumper Car attraction has placed itself in the fastest-growing segments of the amusement market. Offering, the latest technology to transport the whole family on a trip to another world, SPREE Interactive offers a high throughput solution for venues of all sizes globally.
More information can be found here.
Partners
VR Bumper Cars is licensed by VR Coaster
Manufactured by Eurogames