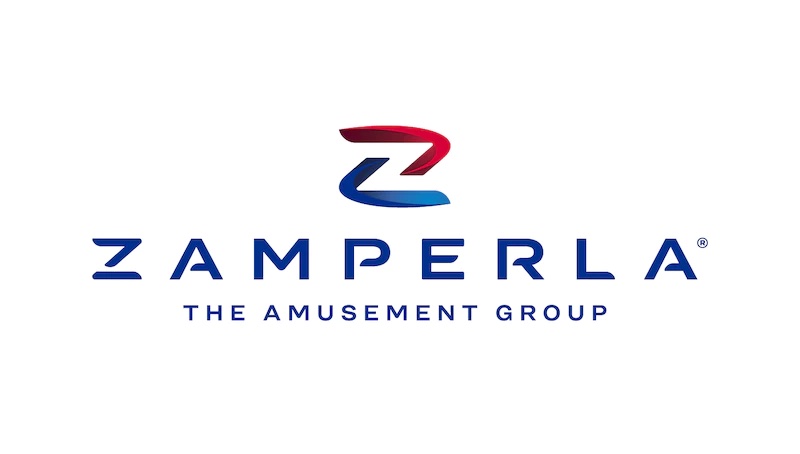 BlendeZ is designed to check every box, which makes it one of the few thrill rides suitable for indoor locations. The small footprint (15 m [50 ft] x 11m [36 ft]) fits spaces with low ceiling heights as it requires only 10.7 m (35 ft) and can be installed on a self-standing base.
A world's first, the ride debuted exciting new movements with 3 different rotation axes: two of them driven by DC motors while the third is free spinning. All these features give the public the maximum thrill experience in the smallest footprint ever!
The high theoretical hour capacity is achieved with fast loading and unloading of the thrill-seekers, which maximize capacity up to 260 pph. This amazing concept can be adapted both as a family and kiddie ride as the minimum height requirement is 120 cm (48 in).
BlendeZ is visually dynamic and eye-catching not only for the riders; but also for onlookers: the amazing light package, the bright colors and the extraordinary theming presented by the Zamperla Group definitely make the Blendez the perfect centerpiece for any facility.
The first one installed is in Saudi Arabia, at Sala Hub – a large indoor FEC included in the Boulevard Riyadh City Entertainment Complex. Boulevard Riyadh City is one of the key tourist and sightseeing destinations of Riyadh Season 2021. It features nine areas encompassing 900,000 square meters, with live events, restaurants, cafes, and stores.
The new and complex movement of the BlendeZ creates a strong visual impact that attracts and intrigues the public. The machine architecture is designed to reduce foundation loads and minimize the cost of the installation.
In the BlendeZ the passenger is disoriented, and the free-spinning movement creates unpredictability: the spins in the space, the sustained speed and the acceleration of 3.5g creates a roller coaster-like guest experience.
The real innovation of the BlendeZ is the movement: the two motorized rotations make the third free movement unpredictable and dynamic creating a strong visual effect and a unique ride experience.
The main fabrication of the BlenderZ is thermally stretched and machined to obtain the maximum precision of assembly for flawless operation. All movements, including that of the ride vehicles, are made with electric motors. The design of the machine is studied to minimize annual maintenance costs.