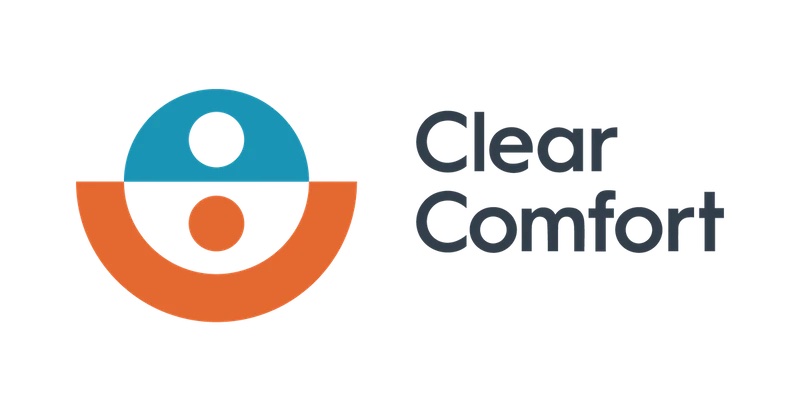 Discover the healthiest water quality, the easy way. Clear Comfort's patented and award-winning Advanced Oxidation (AOP) water treatment systems minimize patrons' exposure to toxic pool, spa and waterpark chemicals and harmful disinfection by-products – so they can Swim Happy™ in clean, clear water that's kind to eyes, skin and lungs.
At Clear Comfort, we believe that you shouldn't have to compromise your health or our environment to enjoy swimming, which is why we strive to make every swimming experience healthy, eco-friendly and happy.
Innovative technologies make our lives more sustainable, healthier and easier, and pool, spa and waterpark treatment is no exception to that. With Clear Comfort's AOP treatment systems, waterparks and aquatics facilities can experience clean, healthy, fresh-feeling water with the least amount of toxic chemicals possible. In 2014, Steve Berens, CEO and Co-Founder of Clear Comfort, introduced a new sustainable patented water treatment category that provides sanitation power beyond chlorine, reducing the need for additional chemicals. As a Board Chairman for University Corporation for Atmospheric Research (UCAR), Berens has forever made a sustainable impact on an industry that relied on toxic chemicals for over 100 years. In 2021, Berens led Clear Comfort to win 1st place in Sustainability at the blooloop Innovation Awards 2021, recognizing the company's sustainable impact on theme and waterparks.
Today, Clear Comfort's patented AOP water treatment is the gold standard for waterparks, resorts, aquatics facilities, universities, professional sports training facilities and more. Inspired by nature and backed by science, Clear Comfort's Hydroxyl-Based Advanced Oxidation (AOP) produces powerful hydroxyl radicals that reduce harmful chlorine disinfection by-products, which cause red eyes, skin irritation, chemical odor, allergies, asthma and other respiratory health issues. As hydroxyl radicals are the most powerful oxidative compounds available for recreational water treatment, Clear Comfort's AOP treatment systems rapidly destroy unwanted contaminants, including chlorine-resistant Cryptosporidium and Legionella.
Following concerns over chemical supplies, chlorine is now in growing demand and in a constrained supply. With the current chlorine shortage that the industry is facing, Clear Comfort's AOP systems offers an available and reliable low-chlorine solution to waterpark operators. Clear Comfort's AOP water treatment systems allow water park patrons to experience the freshest-feeling water with up to 30% to 50% reduction of toxic chemicals, like chlorine. With effective sanitation that doesn't rely on the overuse of chlorine and other toxic pool chemicals, the Clear Comfort is helping reduce chemical handling and exposure, storage and distribution into the ecosystem. In addition, Clear Comfort systems use less energy to operate, relative to other alternative options, and only require a yearly 5- to 15-minute cartridge replacement that the company refurbishes and reuses to minimize waste.
More information can be found here.