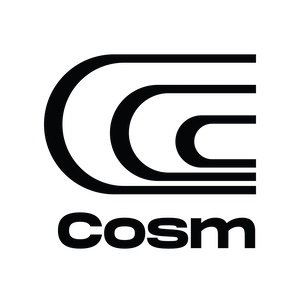 The first company to build a fully immersive, interactive shared reality experience, Cosm has developed a full stack of technical capabilities – including state-of-the-art design processes, domed and compound curved LED technology, immersive software tools, production and content creation, and high-resolution live streaming capabilities – that democratize access to the world's most sought-after moments in time, from rocket launches to the Superbowl to a trip to space to a Beyonce concert. If you can imagine it, Cosm can take you there.
With Cosm and its recently unveiled Experience Center in Salt Lake City, Utah, and plans to build its first public-facing immersive entertainment venue in Los Angeles, boundaries between digital and experiential evaporate while individuals are transported to the world's most coveted spaces. A group can navigate the solar system, explore a global attraction in real-time, or spectate from the touchline at the Champions League Final without the need to purchase a flight or take vacation time.
With a three-story viewing platform surrounded by a 20-meter LED dome, Cosm's Experience Center brings immersive sports, entertainment, travel, and what were once only imaginable experiences to life in 8K resolution with corresponding sights and sounds. The Experience Center acts as a prototype for future dome builds, including the Cosm Los Angeles venue.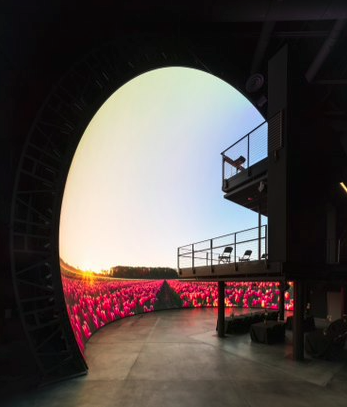 In 2020, Cosm acquired two global leaders in the planetarium industry, Evans & Sutherland and Spitz, allowing the companies to work as one and power immersive experiences built on decades of innovation in computer graphics and dome development. Since then, Cosm engineered its CX Display, an LED dome structure placing viewers inside the display.
Traditional overhead, horizontal planetarium domes have relied on projectors and are greatly limited by low contrast and brightness. Cosm's CX Display, comprised of thousands of unique LED modules, delivers massive picture quality improvements with 100x increase in brightness and contrast for a lifelike and fully immersive experience.  To drive these displays, Cosm developed CX Engine, a powerful immersive display platform equipped with real-time distributing rendering engines, unique pixel management, and sync capabilities, ensuring state-of-the-art picture quality without the seams seen in most LED walls.
There is an adage in sports that, amongst the most popular teams, 99 percent of fans never attend a game in person. The same could be said in entertainment and music, that live, in-person experiences are often limited to the lucky few and deep-pocketed fans. Cosm brings that experience to fans, providing the best seat in the house to experience and share the moment side-by-side with hundreds of others.  
VR has propelled the globe toward the future of immersive experiences, but Cosm allows guests to experience these spaces with others, creating memories and providing that emotional contagion factor all humans crave. We are no longer separated by clunky VR headsets to experience the wonder with Cosm's innovative immersive technology.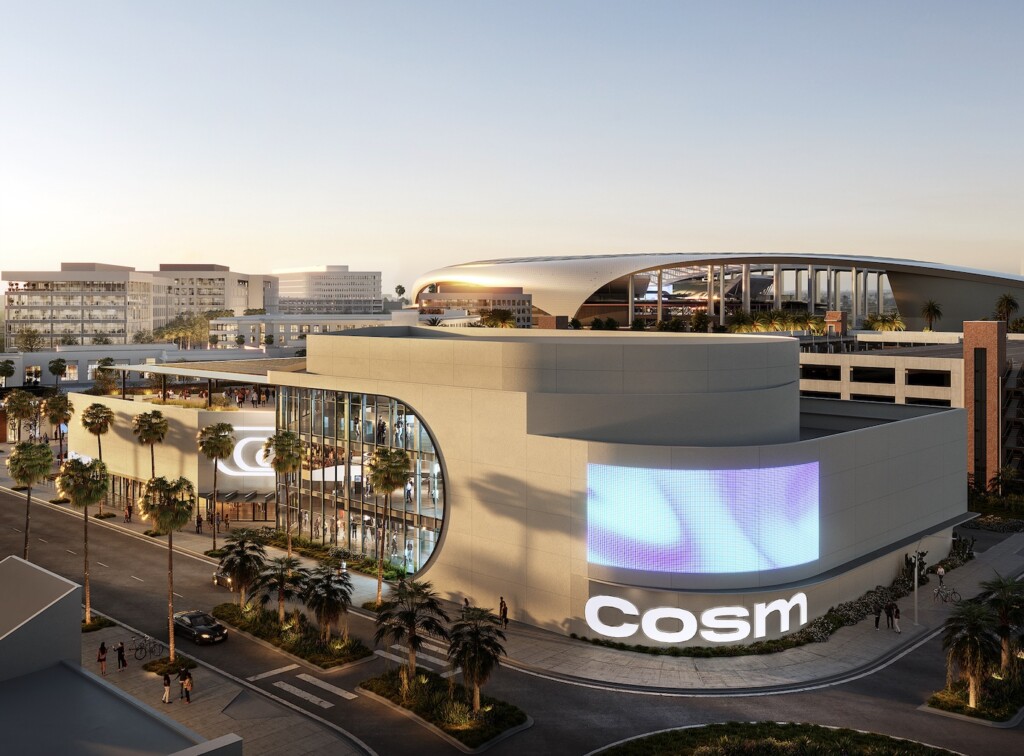 The first-of-its-kind Experience Center display has 15 servers that drive the 8K by 5K display and clear graphics at 120 frames per second, with the ability to scale larger in future displays.
Cosm's CX Engine shines in content flexibility and capability to handle real-time graphics and a wide range of video, such as 360-degree, VR experiences, or a mix of 16:9 TV feeds.
Cosm's background is in building planetariums and integrations for theme park rides. One of the key pieces of software developed in our history is Digistar as part of the CX Engine suite of tools. Digistar, the world's first computer graphics-based planetarium projection and content system, enables its users to render real-time and accurate views from anywhere in the universe.
Cosm unlocked the capability of enabling digital creators to be able to build Digistar by incorporating an integration to a leading 3D game engine, Unreal Engine by Epic Games, enabling any visual creator to transfer their work onto Cosm's displays.
Large players in entertainment have realized the advantages of Cosm's suite of services.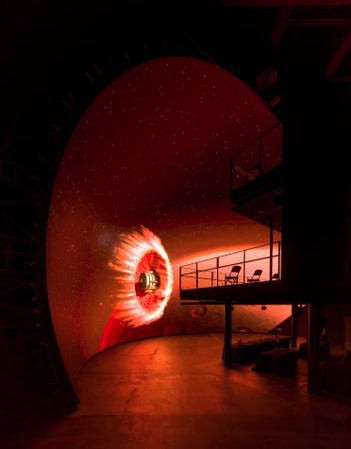 In the past year, Cosm partnered with Meta to produce and launch an 8-part series, Tokyo Origami, for viewing on Oculus.
Cosm also partnered with Baobob Studios to distribute Namoo, a short, animated film that was once restricted to VR headset viewing, to planetarium domes globally.
Cosm partnered with Emmy Award-winning Felix & Paul Studios to livestream NASA's Artemis I mission launch to more than 100 partner planetariums worldwide, giving audiences an up-close view of history being made within an immersive environment and in real-time.
On the sports side, Cosm worked with NBC to provide immersive more than 150 hours of 8K live video feeds and VR experiences for the 2022 Olympic and Paralympic winter games.