But how do you take something that lives entirely on the web, bring it to life in the real world and give people an opportunity to center themselves within that space? That was the question we set out to answer when we partnered with the Doodles team for SXSW 2022. Our main goal was to design and build a three-day celebration of the Doodles community that brought the DoodleVerse to life, tangibly connecting attendees to the NFT project.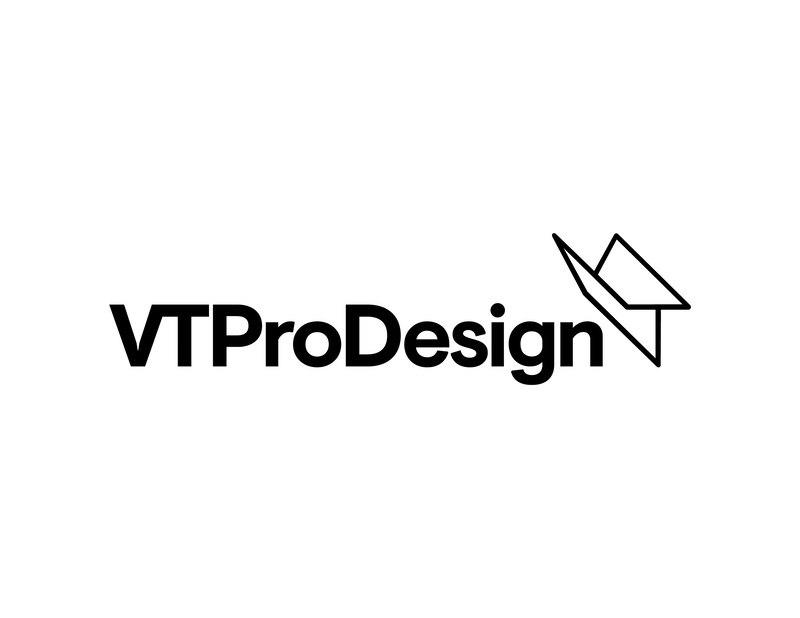 The representation of the DoodleVerse consisted of three main Zones: DoodleLand, DoodleAir, and DoodleSpace. Each space featured a unique travel guide, projection mapped to bring them to life, that helped users navigate the experience.
The experience, which was open to all SXSW badge holders, was a way to thank the Doodles community and generate a feeling of FOMO for those who hadn't quite gotten around to getting their own Doodle.
Underpinning the entire NFT movement are two main themes: art and technology. We knew that to accurately represent that spirit into the Doodles experience, successfully bring an entirely digital brand into a physical space, and to have the Doodles collection stand out at SXSW (a space that was teeming with other NFT collections) we'd need to tap into both our art and tech abilities. To accomplish our mission, we cultivated a vibrant, holographic, pastel rainbow color scheme for the activation using matte paint, powder coating, frosted acrylic, and inflatable fixtures. We kept the design consistent with Burnt Toast's style to preserve the vision of Doodles in the activation and extend the activation's connection to the brand.
Cutting-edge technology was also implemented throughout the experience with projection mapping and touchpoint interactivity throughout the experience. To travel through the DoodleVerse, Doodle owners received an RFID-embedded physical Passport that connected to their unique Doodle and displayed their Twitter handle. As they traveled throughout the space, they were able to scan the Passport to activate special experiences tailored to them that allowed their Doodle to materialize in physical space.
We know that great experiences are multisensory, so the team is always striving to engage other senses in addition to sight and sound. Our approach was no different for the Doodles activation. We included more than just art in each of the three Zones of the DoodleVerse. To captivate guests' sense of smell and taste as well, a "pit stop" was included in each zone that featured unique Doodle-themed food and drink options.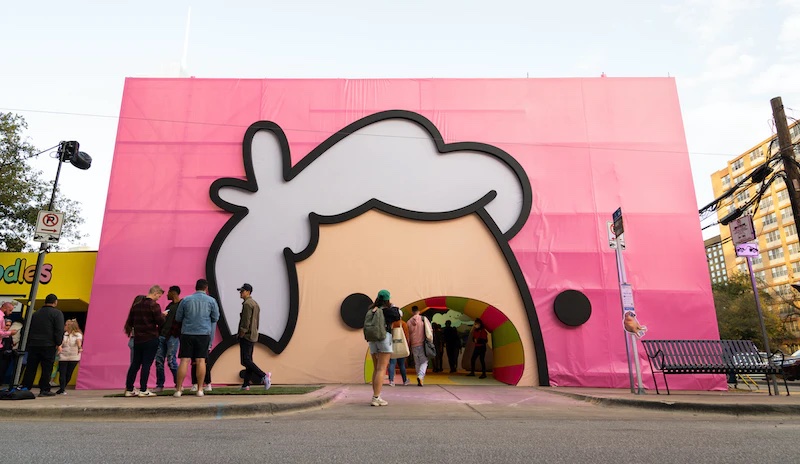 Guests began their journey along the rainbow road in DoodleLand that combined animated scenes with interactive elements. The next Zone, DoodleAir, was a celestially-themed lounge suspended in the air and surrounded by clouds.
The final Zone, DoodleSpace, was the most ambitious. It featured a Customization Station with nail art as well as an interactive rainbow graffiti wall. Guests used prop spray cans equipped with Vive trackers that allowed them to draw their own graffiti on a digital canvas. We also designed the environment to allow visitors to interact with characters on the wall using their spray cans.
The interactive element gave guests a chance to actively participate in the Doodles activation instead of just watching it unfold. Doodles holders were immersed in an entirely different way from typical SXSW attendees. Using RFID tags and readers we created special passes for them, pairing each individual pass with that person's actual NFT and allowing them to see their distinctive Doodle in a physical space for the first time.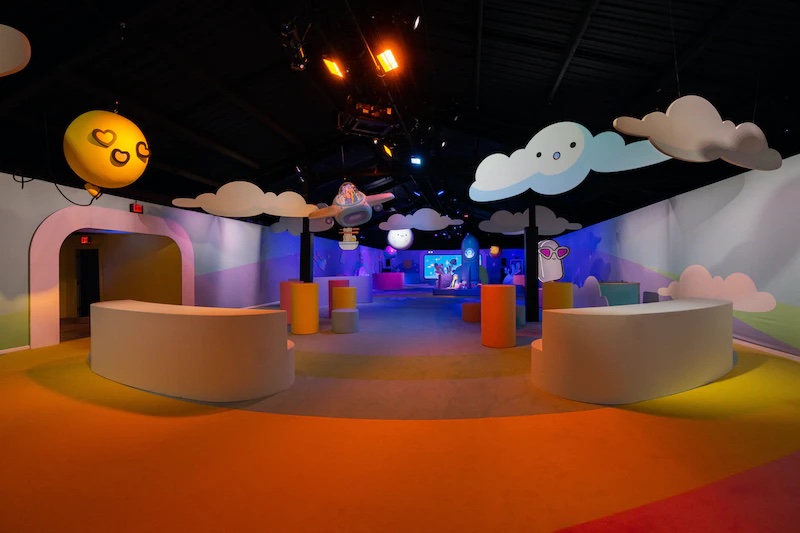 Partner
Doodles NFT