What if you could experience both sides of the same story? Feel what each protagonist feels? Live it from the "good guys" perspective and live it from the "bad guys" perspective?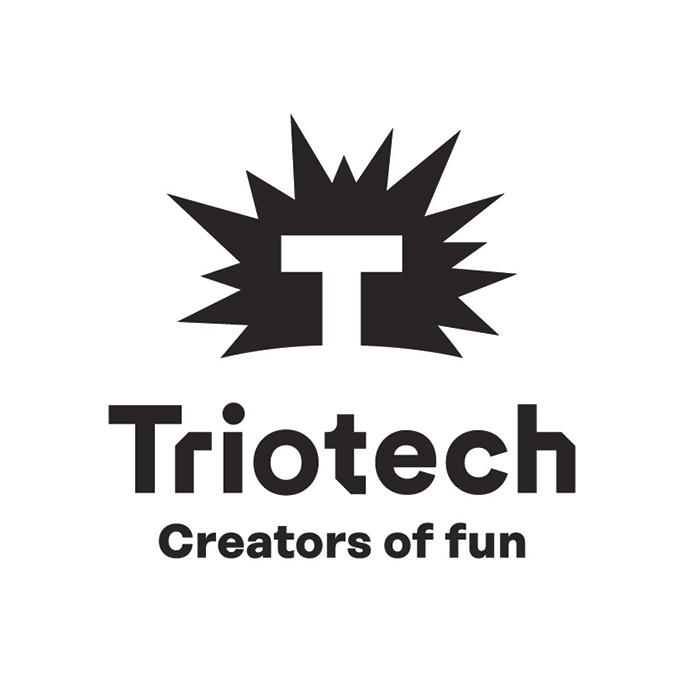 That was the objective when Triotech designed "Hive Break", a unique double walkthrough experience for OCT in Xiangyang, China. This 12-minute, highly immersive and interactive attraction features two parallel pathways with intertwining narratives, depending on which path they chose from the queue line.
In addition to the fully themed and immersive queue line (home base) and transition corridors, both parallel paths consist of three unique zones, each featuring an attraction for a total of more than 1,000 sq meters
"Hive Break" is set in a futuristic fantasy world. The queueing area simulates an interstellar port where guests prepare for the adventure that awaits. Prior to boarding, guests are split into two groups of 16. Depending on which shuttle they board, guests either become Bounty Hunters or Space Pirates and will experience a different side of the same interconnected story.
The first component of each walkthrough is a Motion Simulator that replicates a spaceship. It features 4K media content, a motion platform, and special effects such as smoke and lights. Guests are immersed in a thrilling ride that takes them through an alien wormhole to a distant galaxy where they face a pirate attack and a crash landing.
Next, as guests exit the wreckage, they proceed towards the Training Facility where they learn how to use their targeting device and engage in an epic battle with alien creatures and a bounty hunter (or Space Pirate) ship. Using Triotech's illusio™ technology, interactive media content is projection mapped on a volumetric surface and is used to continually transform the environment, taking guests on an ever-changing journey.
To complete their mission, guests head to the third and final zone, the Interactive Theatre, which is a fully themed command centre. Equipped with 3D glasses and a targeting device, guests partake in an epic, interactive space battle to complete their mission. Motion seats, wind, and interactive 3D media content are combined to bring this experience to an unexpected and climactic finale.
The biggest innovation is the double pathway that was created. It is not a mere repeat and replication from one "side" to the other but instead two parallel paths with intertwining stories were created. Depending on which shuttle they board, guests experience a different side of their interconnected story. Undoubtedly guests want to experience the other side of the story. This is unique in the industry and has received very strong positive feedback from guests and from the park.
The experience in each unique zone is chosen to fit into the storyline. Therefore, parks can choose different attractions for each zone depending on their IP and storytelling needs. It is an experience offering thrilling custom visuals, exciting gameplay, and an engaging story. This makes the walkthrough customizable to the story. Each zone is connected to the other through themed corridors, so that the attraction can easily be adapted to the allocated space and configuration.
Moreover, Triotech's state-of-the-art, transformative Illusio™ projection-mapping technology boasts 4-D interactivity that propels participants into the heart of the action. Illusio's advanced digital technology seamlessly merges fantasy and reality, transforming physical environments into fully interactive, projected digital universes to deliver an immersive and interactive multimedia experience.