With 96 separate loudspeaker drivers, X1 allows users to shape, steer and position sound without restrictions. X1 is transforming the way we can use and experience sound.

The audio industry is still focused on hardware – X1 is software-driven. Based on Wave Field Synthesis and 3D Audio-Beamforming, our algorithms are able to achieve authentic sound localization with lifelike distance and directional perception, similar to controlling light.
The X1 Matrix Array is the first sound system to truly decouple sound from its source, enabling virtual loudspeakers to be positioned within a space, providing unlimited levels of sound control in all dimensions. With X1 sound objects come alive, moving through 3-Dimensional space, delivering an incredibly tangible experience. Sitting in the audience, the performer could suddenly be whispering in your ear and yours alone.
In addition, X1 allows for the creation of multiple, simultaneously running audio zones within a sound field with minimal interference.
X1 is scalable and flexible, delivering revolutionary audio experiences in any given space. From public spaces, large-scale live entertainment venues, auditoriums, concert halls or theme parks. Technology should not be a barrier that requires adapting one's vision. Instead HOLOPLOT invites creatives and designers to run wild with what's possible. Our invention actively supports the next generation of entertainment by delivering never-seen-before acoustic freedom.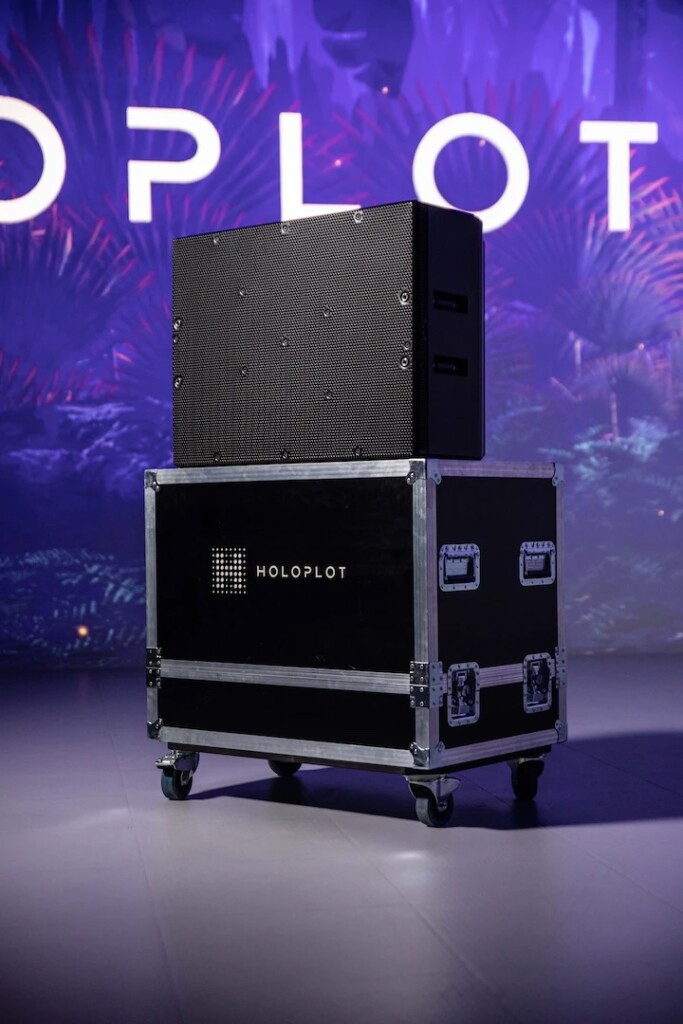 Illuminarium Atlanta and Illuminarium Las Vegas – Two trailblazing reprogrammable, immersive cinema installations are harnessing the power of the best technology available in the AV industry.
The Illuminarium team chose HOLOPLOT and the X1 system to realise their vision, introducing a new kind of immersive experience. The complete audio system, including all audio modules are concealed. The rooms are mapped with authentic audio objects, that together with the visual content, build up a rich and compelling story. The sound perfectly matches with the visual projections – fully immersing visitors in new worlds, unaware of the cutting-edge sound technology behind the scenes.
The primary challenge for the audio installation was to create a sound environment that accurately matched the visual projections, further enveloping audiences in the immersive experience.
Unlike conventional technologies, HOLOPLOT audio objects are not restricted to the 2D surface of a projection wall. Sound designers can play with depth, so an audio object can appear to be far away or, on the other hand, whisper in your ear.
A combination of HOLOPLOT spatialization algorithms, homogeneous coverage and optimized arrival times enable visitors to localize audio objects with incredible accuracy. In addition, visitors can track the trajectory of an object across the venue in perfect synchronicity with the distinct visual show elements.
Another major challenge faced by the project team was ensuring that the audio installation was invisible to the eye. A discreet solution was essential for creating true audience immersion in the experience. Accomplishing this without negatively impacting the sound system's performance was achieved by positioning each speaker behind a specially designed micro-perforated wall panel. Transmission losses from the panel were measured in 3D space and fully compensated for in the HOLOPLOT optimization engine.
The result is clear, full-range sound with virtually no colouration and a completely unobstructed visual projection surface. Illuminarium Atlanta and Vegas are only the start for the team at Illuminarium Experiences as they look to roll out more venues across the Unites States and beyond.
On top of the state-of-the-art immersive sound system, the venue also boasts 22 foot high projection surfaces driven by the world's most advanced 4K projectors from Panasonic delivering up to 3 billion pixels. The audio and visual technology works together in harmonious synchronicity, on a scale and level of sophistication not seen before.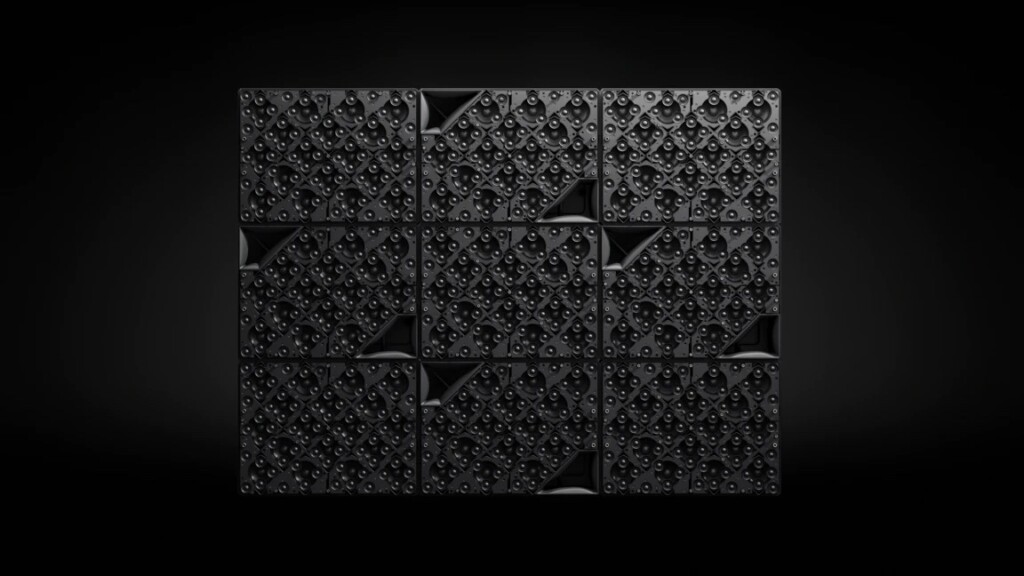 Beyond purely technical feats, the project has a deeper societal value as a space for education – looking to connect both young and old with experiences they could otherwise only imagine. For example, by bringing the plains of Africa to the Atlanta.
HOLOPLOT has also been chosen as the exclusive audio provider for the world's most advanced, record-breaking Immersive Entertainment Arena, opening in Las Vegas in 2023, set to be the largest sound system installation in history.
More information can be found here.
Partner
Electrosonic are an official HOLOPLOT partner. Years of industry experience makes them the perfect company to deliver the full integration for complex and challenging AV installations such as Illuminarium. Electrosonic provided audiovisual integration services, including the installation of X1, that took Illuminarium's creative vision from concept to practical reality. The result is a massive, flexible sensory space that raises the bar for immersive experiences.