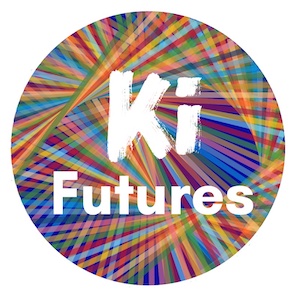 At Ki Futures, we recognize that sustainability is a global problem and requires a global solution. There are actions we can take individually, and actions that must be tackled collectively. As such Ki Futures brings together all stakeholders – from artists and galleries, to museums and conservators, to shipping/packing companies and vendors/suppliers – Ki Futures is for anyone and everyone in the cultural sector who wants to make our world a better place.
Ki Futures empowers professionals in the cultural sector to embed sustainability in their practice through coaching, training, bespoke resources, tools, collaboration, and knowledge exchange. Most importantly, Ki Futures taps into a global network of diverse professionals who are passionately dedicated to making culture sustainable.
The program works to enable the creation of policies to reduce carbon footprints, collaboratively decolonize institutions and practices, create inclusive, accessible spaces, promote sector-wide circular solutions and implementations, and incorporate all voices in collections and programs.
While there are some organizations working to integrate sustainability in the cultural sector, none work on the global scale that Ki Futures does. Furthermore, our main goal is to remain accessible for all organizations. As such, we calculate our price point for entry into the program based on the carbon footprint of the organization.
In exchange, some of the major milestones that an organization can expect by joining the Ki Futures program include: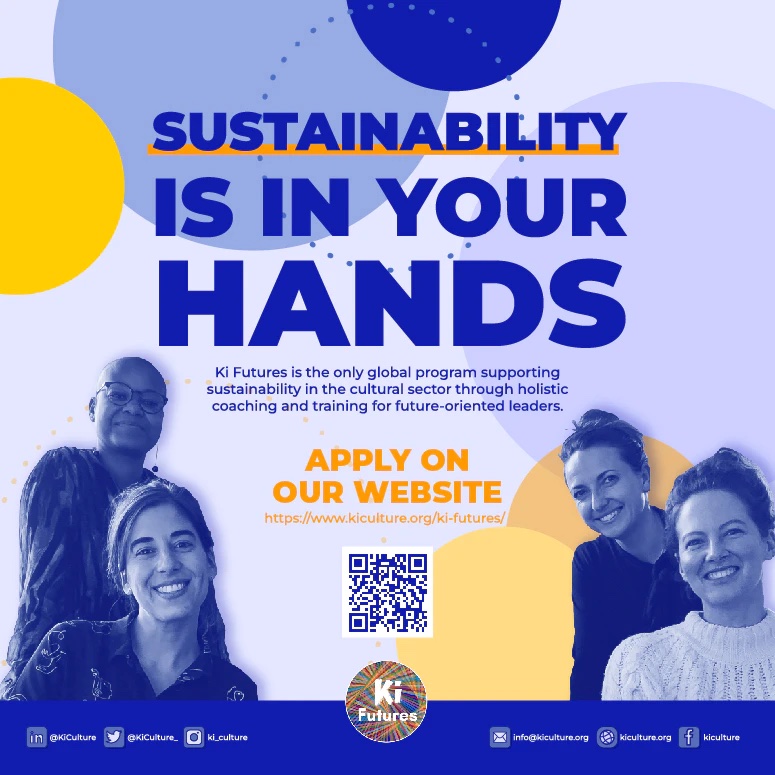 Measuring their energy baseline to better understand where their energy bills come from and help strategize energy reduction.
Conduct a carbon footprint calculation, which is the first step toward reducing your emissions!
Form a team within your organization to work collaboratively on embedding sustainable practices within the organization.
Update your policy documents with sustainability language. This includes examining and introducing sustainability into your mission and vision statements, policy documents, collection management policies, tender and third party contracts, and fundraising.
Create a circular exhibition and integrating the circular economy into your organization – one exhibition at a time.