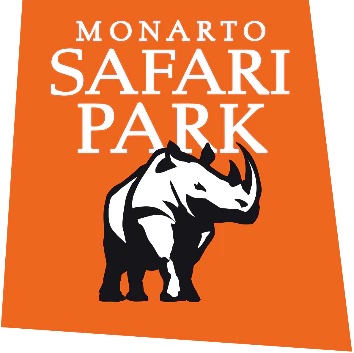 We recently worked with Austrade, Tourism Australia and Push Adventures to become accessibility advocates through the National Accessible Tourism Working Group (NATWG). Why? According to a recent study by Tourism Australia, up to 20% of Australians are living with a disability or long-term health condition, with this number expected to increase due to our ageing population. So, what are we doing to address this?
In order to further strengthen our marketing strategy, in June 2022 we surveyed our audience to determine demographics and asked them about their accessibility needs. These findings helped us design an appropriate strategy that could be directed at our target market and better complement local, regional and state marketing campaigns.
46% of survey respondents either have accessibility needs or care for someone with accessibility needs
33.33% selected mobility assistance required (eg. requiring a walker) and this was the highest of all categories
27.78% chose physical accessibility (eg. wheelchair user) and this was the second highest
5% indicated neurodivergence
While 5% of respondents indicated accessibility needs due to mental health conditions
71% of people with accessibility needs or caring for someone with accessibility needs live in Adelaide and surrounding suburbs
The age distribution indicates a mature audience with 50% of respondents aged 55 years and older
Once we recorded the data, we took a collaborative approach to better leverage and increase our reach across a diverse range of community groups. These communities would also help guide our communications and ensure that our messaging reached those who utilise our accessible facilities and services.
In early 2022, Monarto Safari Park took part in the Austrade National Accessible Tourism Pilot Project in partnership with accessibility advocates, Push Adventures. The program was designed to help tourism operators identify ways in which they can improve their accessibility so they can provide a meaningful experience to more people.
Monarto Safari Park was awarded the highest rating in each of the seven categories of assessment and was then chosen as one of only 10 businesses nationally to be awarded Project Champion status. This status allows Monarto Safari Park to further champion our accessibility and inclusion development in partnership with Austrade, Push Adventures and Tourism Australia, while also providing a platform to inspire and empower other businesses to follow our lead.
The pilot program list the following areas of excellence and opportunities for growth:
Full accessibility and inclusion audit completed on Monarto Safari Park
Onsite visit to identify areas for improvement
Website: Planned additions to video, graphics and information to help people understand how our animal experiences operate so people can decide if they feel they are able and willing to partake
Looking at improving content highlighting accessibility with our State Tourism Organisation (STO) and their associated media gallery (see TikTok shoot below)
We removed the male/female symbol from our signage and put icons on only the doors themselves to the facilities
We partnered with the South Australian Tourism Commission and TikTok influencer Jimmy Jan to produce some unique content
Jimmy has 55.5k followers and is a trending influencer
Adopted a high contrast colour pallet ensuring that dark prints have easy to read typeface and printed as large as possible
The use of braille at our animal platform is currently being explored and considered for works to be completed in late 2022
More information can be found here.
Partners
Austrade National Accessible Tourism Pilot Project
Push Adventures
Tourism Australia