The result is a product that achieves an unprecedented level of immersion, opening the doors for more engaging shows, creating richer guest experiences, and offering larger draws for parks, museums and science centers.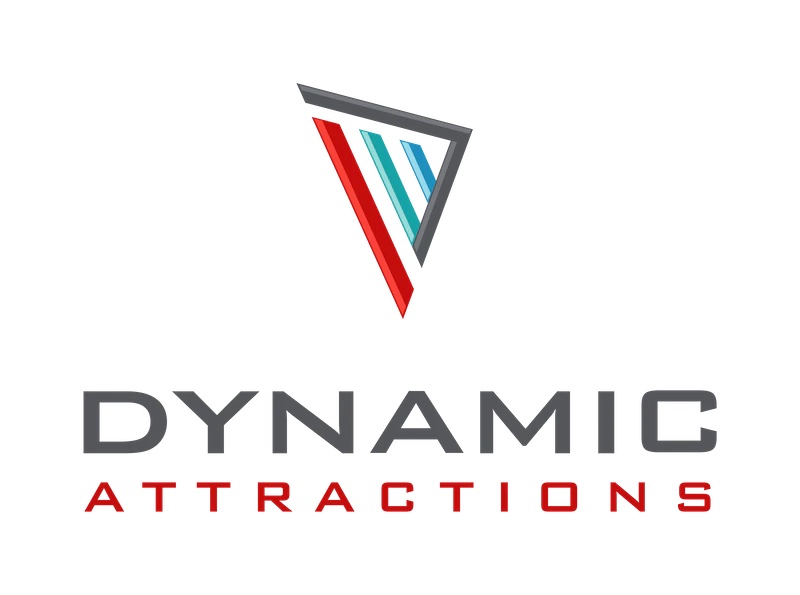 The Motion Theater is a 120-seat theater situated on a circular platform. The platform is attached to a massive motion base that is capable of perpetual spin (yaw), 10-degrees of total tilt and roll, 0.7 meters of heave, and the ability to do coin-roll maneuvers. The ride is capable of spinning at up to 30 kilometers per hour, stopping, and smoothly reversing direction. It can track the events taking place on stage or in the media with near perfect precision, allowing for the thrills of moving and spinning while virtually eliminating unwanted motion sickness from the guest experience.
The theater is situated in the midst of one or more stages which allow for live show content. Concealing these stages are a series of large cylindrical media screens which provide an immersive media experience. The ride can rotate to follow the events on the media screens, and the screens themselves can rotate or lift at predetermined times to reveal the live stage show behind them.
The result of these capabilities is a theater ride system that is unmatched by anything in the market, making it a truly innovative experience for both show designers and guests alike.
Large (120-seat) capacity offers park/muesuem owners a high THRC
Able to seamlessly blend a live action stage show with a media-based dark ride, thereby giving attraction designers a broad toolset for delivering next-level guest experiences
360-degree cylindrical media screens provide a fully immersive environment
LED media screens allow for vibrant 3D content with little to no eye strain
Moving media screens allow for special "transition" and "reveal moments" for the live stage show segments
30 Km/Hr perpetual spin with pinpoint tracking accuracy provides thrilling ride motion without motion sickness
4-DOF Motion Base with Heave, Yaw, Pitch and Roll capable of simulating a wide range of physical motions
Capable of creating a "Coin Roll" movement for a unique guest experience
Ride Control Monitored Restraints provide safety and peace of mind to operators
Pivoting floor panels surrounding the ride allow for flat, unencumbered loading of guests
Special FX Capabilities including wind, mist, scent, strobing lights, pyrotechnics and sound to provide guests with a thrilling ride experience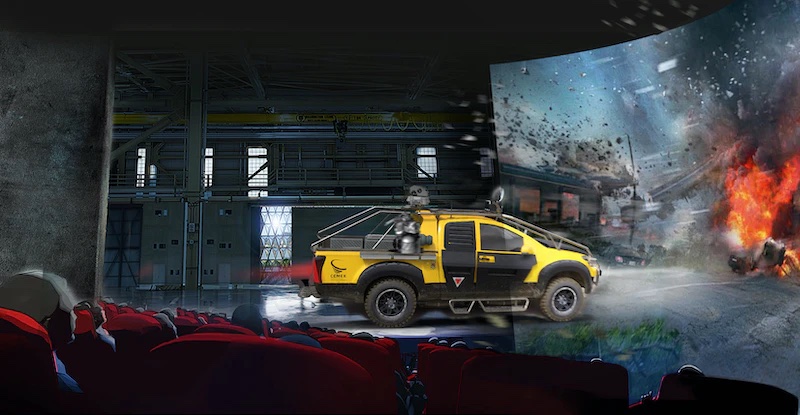 Details Specific to the Motion Theater's use in the Chasseurs de Tornades attraction at Futuroscope include:
The world's first Motion Theater attraction, opened July 2022
The largest 360-degree LED screen in Europe
800 high-definition LED panels, 17m diameter and 8m tall, with moving sections
Captivating blend of live action, media, and thrill ride elements
Exceptional 360-degree media developed at 21k resolution
40 fans with mist, light and pyrotechnics to simulate a raging storm