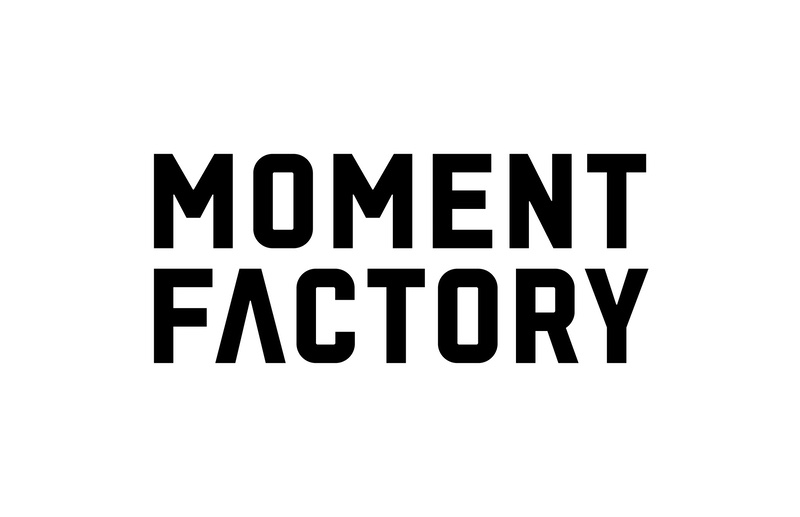 Onhwa' Lumina is an immersive multimedia experience that invites visitors into the heart of Huron-Wendat culture. The social aspect of this enchanted night walk brings the innovative dimension. This project is the result of a relationship of mutual trust between the Wendake Tourist Office, community experts, cultural advisors, and more than 100 members of Moment Factory's extended team. For nearly two years, representatives of this multidisciplinary team gathered at least once per week to establish a shared vision, learn from each other, and refine content to present Wendat culture in a manner that is respectful and meaningful to the community at large.
Guests are then swept away into an immersive storyworld featuring an authentic narrative that aims to instill the community with a sense of pride by paying tribute to the history of the nation.
Divided into seven zones, the Onhwa' Lumina experience explores essential themes in Huron-Wendat society, such as the cycle of life, generational knowledge, matricentric family life, and the communal relationship between all living things. Contributing to the nation's linguistic revitalization efforts, Onhwa' Lumina embraces these themes through storytelling and song in the Wendat language. "Onhwa'" is a Wendat word that means now, marking the passage between the past, present, and future.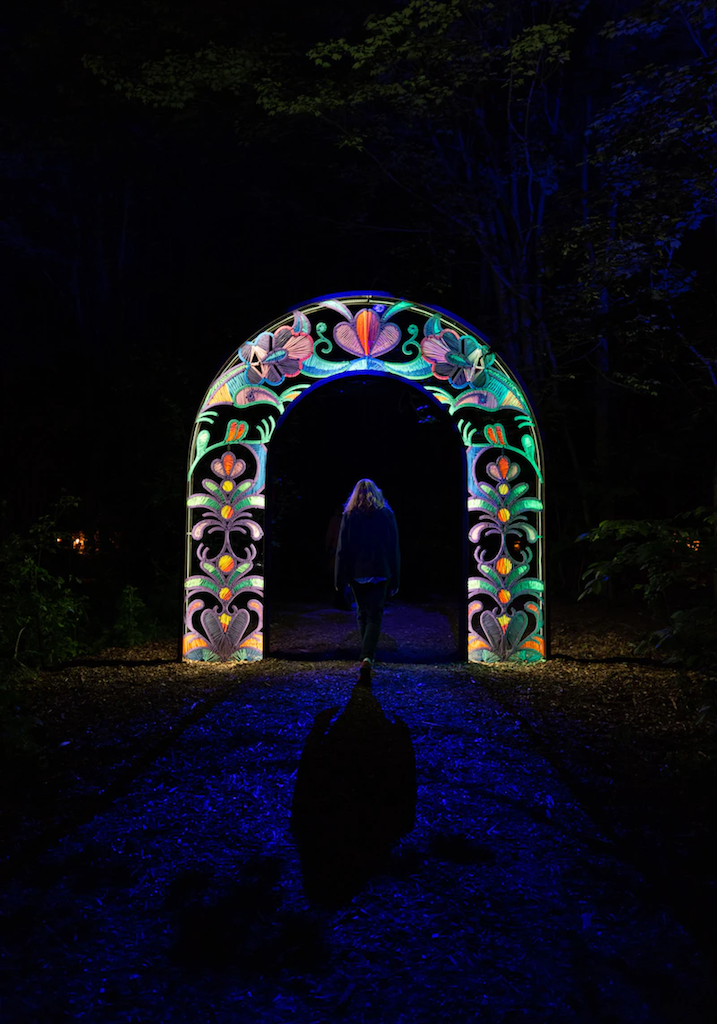 A true multi-sensory activity, the adventure inventively combines a variety of digital tools such as light and scenographic installations, video projections, and an original soundtrack to transport visitors to a poetic world where Wendat values come to life. Instead of reading about the philosophy of the circle, visitors are invited to step inside the Great Circle and feel their connection to all living things.
The outdoor pathway facilitates a sense of enchantment yet also encourages visitors to proceed at their own pace and pause to reflect along the way.
Preservation and transmission are central to the Onhwa' Lumina experience. Through the contributions of linguistic advisors and oral tradition keepers, the once dormant Wendat language is charged with renewed meaning and passed on to visitors and young community members alike. Ancestors and traditions from Wendake's Porcupine, Beaver, Hawk, and Snake clans are honoured and remembered by members of the four clans that remain: Deer, Turtle, Bear, and Wolf.
In harmony with the ancestral values of the Huron-Wendat Nation of respect and the protection and preservation of nature, Onhwa' Lumina was developed to have minimal impact on the Wendake woodlands. During the day, trails remain open to the public, unaltered by the night walk's seamlessly integrated fixtures, which generate power from only electric energy sources. To preserve the starry sky, light fixtures, spotlights, and effects are directed toward the ground.
A true multi-sensory activity, this immersive adventure inventively combines a variety of digital tools – light and scenographic installations, video projections, and an original soundtrack – to immerse visitors in a world where Wendat values, rhythms and symbols come to life.
Partner
Wendake Tourism