What can be arguably considered a UK origin story, the scene has evolved to become a bigger beast as venues all over the world are after a slice of the lucrative pie. Enter Drive Shack Inc. and their latest competitive socialising adventure that has just landed in Houston, Texas.

Drive Shack Inc. is a leading owner and operator of golf-related leisure and entertainment businesses focused on bringing people together through the game of golf in a fresh, exciting way. Inspired by golf's iconic scale, Drive Shack Inc. is a trusted leader for innovative and unexpected golf entertainment experiences, whether through traditional golf courses, large-scale, tech-infused driving range venues, or the company's newest immersive putting concept, Puttery.
A modern spin on putting, Puttery is re-defining the game within a lively atmosphere and immersive experience that transports guests from one course to the next. Currently open in Dallas, Houston, Charlotte, and Washington, D.C., each Puttery location combines uniquely themed nine-hole courses with dynamic bars and lounges where guests can hang out before, during, and after their tee time.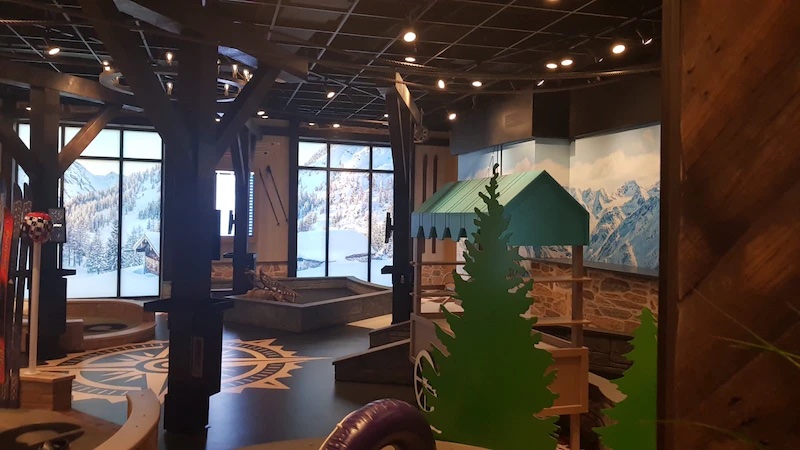 The awe-inspiring venue in Houston opened its doors in September 2022 to visitors from across the USA – and beyond – to come and enjoy an experience like no other. With delicious culinary options and creative cocktails to fuel them along the way, there is a lot to be said for this adults-only venue that really allows guests to have an epic night out.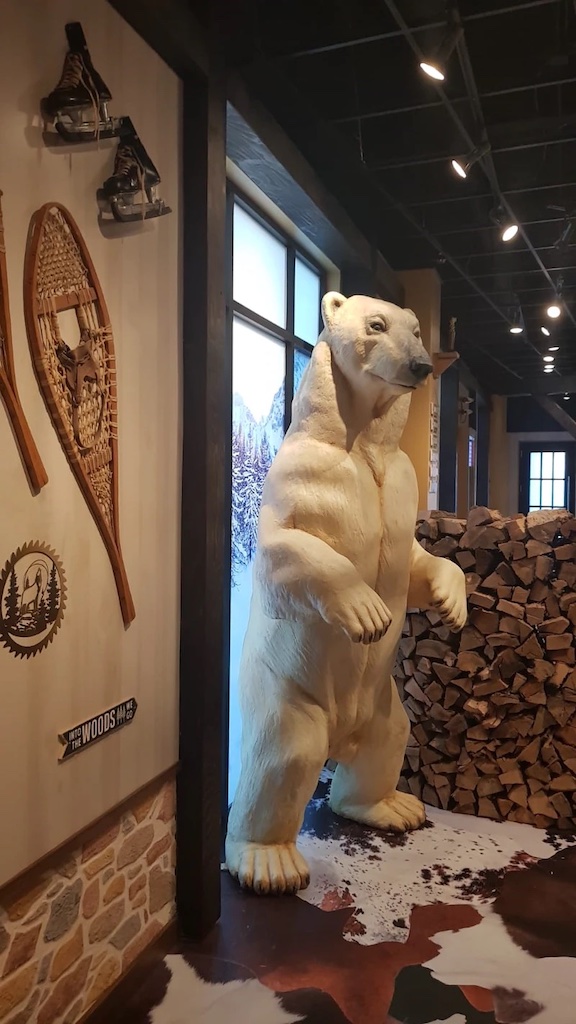 Possibly the most exciting part of Puttery's immersive experience is the extensive imaginative theming that is incorporated into each of the courses. And the Houston location is no exception.
Greenspan Projects were selected to design and build the three mini-golf wonderlands for Puttery Houston, utilising a pre-built commercial space and transforming it beyond belief. The first course of the trio is The Lodge, where après ski comes to life in the Texas heat as guests take their shots surrounded by epic Rocky Mountain sights. Equipped with a toasty wall-length fireplace, a larger-than-life polar bear, bespoke ski characters and accessories, and a ski lift for selfies, of course, this course transports guests to cooler weather with its chill and cosy vibes.
As experiences continue to dominate our social media newsfeeds, there is an unmatched need for brands to have creative and unique photo ops for guests to showcase their experience with inventive reels and finely filtered shots. Puttery's next course – The Library – opens the book on a world of opportunity for guests to grab their best shots for the 'gram. Guests can browse the books on the sleek shelves, pose with the epic dimetrodon, spin the globe, marvel at grand portraits, and more, all while putting their way through the elaborate and distinguished course.
Bringing the "outside in" is always a fresh take on a venue space. The Conservatory course allows visitors to be at one with nature as they traverse nine holes surrounded by giant redwoods, prickly cacti, and dazzling cherry blossoms.
Greenspan's in-house technical and creative design teams relished the challenge of inventing the immersive themes that have transformed the venue into a competitive socialising dream. With a combined – and extensive – selection of skills and expertise ranging from architecture to interior design, the teams interweave their stunning visuals and sketches with the more structural build elements to really bring the concepts to life.
Partners
Mike Chicoine, Head of Construction and Project Development, Drive Shack
Brook Tuffin, Sales Director, Greenspan Projects