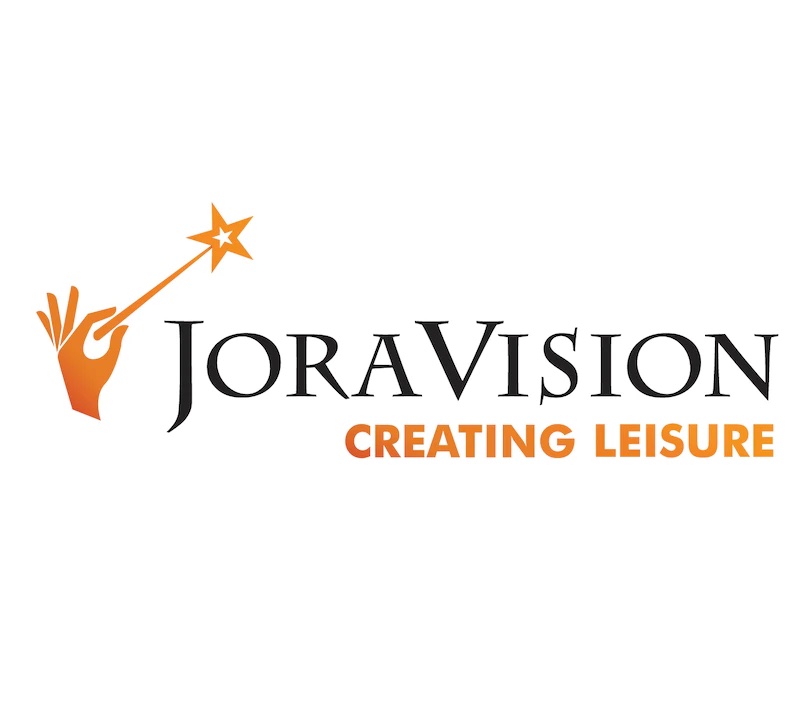 The brand new Quake Experience tells the fascinating story of a dramatic earthquake which struck Lisbon city over 265 years ago, on 1 November 1755. Thereby destroying most of its buildings and streets, as well as causing a tsunami and several devastating fires. This event is still considered as one of the most intense earthquakes of modern times, having repercussions all over the world, still visible and relevant today.
The 1.800 m2 experience features a 90-min immersive (standalone) walk-through experience. Divided into nine timed and show-controlled scenes, visitors will be immersed in an educational, but most of all story driven spectacle. The whole journey will be brought to life using: projection mapping, integrated media screens, interactive exhibits, special effects (smoke, scents), immersive show lighting, highly themed environments and simulator effects, all wrapped up in a beautiful custom composed soundtrack.
The result is the evolvement for an otherwise traditional museum execution into a true story driven and educational experience, immersing the visitor in a broad array of fully themed fictional and historical accurate environments.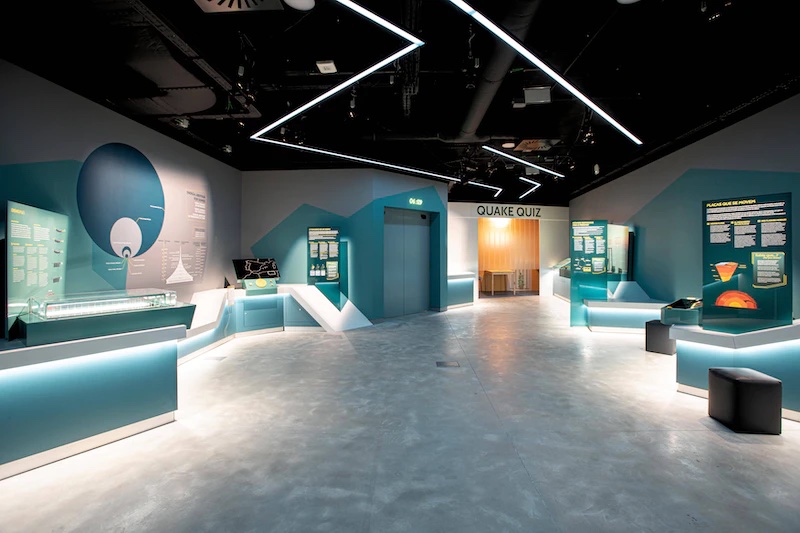 Re-living the event required immersion on all levels
In a world increasingly saturated with entertainment options, visitors constantly have higher expectations and the standards for visitor experiences has never been higher. Therefore, we needed to engage — to be hands-on and minds-on, to tell this story in the most immersive way possible. To understand and grasp the core essence and value of this extraordinary event, we believe it was necessary to let visitors re-live the event while being aware of its complexity, its richness of details but also the limitations of historical reconstruction. Therefore it was required to offer an engagement and immersion on as many levels possible!
Immersion on story
On one hand the Quake project needed to be educationally relevant, to justify and enhance the quality of the experience. Therefore the Quake guidelines needed to be historically and scientifically accurate, as well respectful. But on the other hand, we really wanted to deviate from a 'traditional' museum execution.
Our first focus has been on creating a compelling storyline and narrative, a true story-driven adventure to immersive the visitors, bringing visitors along for a plot – a beginning, middle, and end, so integrating them into the actual event. Through these experiences, visitors needed to leave the experience having played a role on an emotional level.
Immersive Journey
Quake challenges visitors to unlock the knowledge about the 1755 earthquake. Visitors of the experience will literally step back two centuries in time to re-live the event. They will be (self-) guided in groups through the different scenes. Starting in an abandoned laboratory, they will be first introduced to the Professor. The visitors will be challenged to travel back in time (real time machine), to find important missing documents and bring them back. However, such a trip has risks. Visitors will be trained for what they are going to re-live and need, at the same time, to find a way to return to the present. Not to spoil too much, visitors will time travel, walk through the streets of the lost city, re-visit the horrors and wonders and watch the drama unfold around them. They get the opportunity to meet the heroes and villains from that time and experience being at the heart of the earthquake itself, eventually leading to a major political, scientific and historical transformation.
Immersion on physical environment
To pursue the vistor of their story driven adventure, our second focus has been on creating a matching persuasive physical environment. Stating that a physical environment is a combination of theming, show lighting, SFX (smells, scents) , AV content and music, we really wanted to use all elements to so-called 'flip the switch' and put visitors in the mindset our their adventure. And at the same time we wanted to create a broad array of fully themed fictional and historical accurate environments, with the correct transitions between them and having a beginning and end to our immersive story.
Immersive environments
Among others, we started with setting visitors on the wrong foot, giving them the idea that Quake is just your regular museum exhibition. Therefore we actually themed the first area as a typical museum with paintings and descriptive texts on the walls. A fake door gives the impression vistors will enter through that door but suddenly a hidden door opens leading visitors into a secret (fully themed) abandoned laboratory, directly setting the contrast that this is not your typical museum.
From their people are immersed in a broad diversity of environments ( please read additional attached pdf document about the story):
Stunning time machine, actually passing by several world renowned historical events until they arrive in 1755 just 10 minutes prior to the Quake itself.
Upon exiting the time machine visitors find themselves in a fully accurate themed street market situation in 1755 including correct scents, correct audio score using traditional instruments from that time and correct clothing and props.
The church bell goes off and visitors enter through a beautiful accurate themed church facade into the Church. Here they will first experience a traditional mass, through fully projection mapped walls using media content with live action footage and CGI, having studied traditionally masses.
This is where the Quake happens through the use of simulators benches, programmed accurately (as much as possible) to the actual earthquake data from that time. Here we also do not shy away from getting a bit close to the actual feel of the quake and the panic surrounding it for full immersion.
After the Quake, visitors escape through a hole in the wall, only to be faced with the drama of the destruction and panic as they again wander the streets of Lisbon. Using scents, lighting, panic sounds and smoke. Hearing a rumbling sound in the distance they quickly realize they still need to escape the upcoming Tsunami as well.
Escape to the mountains. Visitors go up the stairs and reflect over a diorama of the city in destruction, after which everything is calm again as visitors have time to reflect on their experience and educate themselves on the aftermath, as well finding the missing documents of their given task.
Now it is time for a safe return home as our vistors enter the last scene, a beautiful end show where visitors encounter the professors granddaughter, explaining the importance of the missing documents being the conservation of knowledge and passing it forward from generation to generation.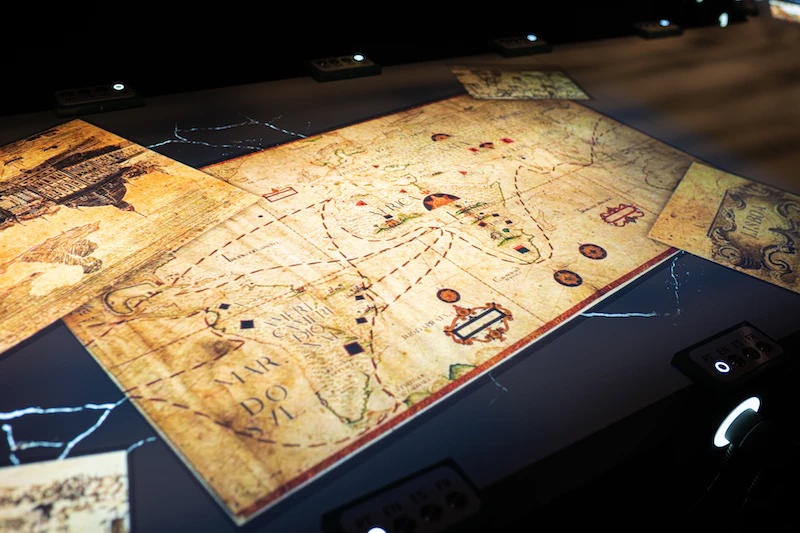 We believe Quake offers an intense level of immersion, both on story and environments in a broad array (diversity) of fictional and highly accurate & detailed historical environments. All of these areas enhanced in their own way through the use of modern techniques like: projection mapping, integrated media screens, interactive exhibits, special effects (smoke, scents), immersive show lighting and simulator effects.
Designing Quake was certainly an interesting creative challenge
This whole process has been an elaborate undertaking consulting with many scientific and historical local academic experts, part of the client team. But at the end we believe we found the sweet spot between the seriousness of the topic with the entertainment and fun factor, also based on our so-called theme-park learnings. We now love to see visitors being absorbed in this extraordinary event, having fun but also learn to understand how Lisbon was so affected in 1755".
Unique experience in many ways
Instead of hitting visitors with facts and figures, the custom designed storyline combines and connects all historical, scientific and cultural aspects to each other, resulting into a true visitor adventure;
Quake seamlessly blends historical, scientific and cultural correctness with the best learnings and modern show techniques found in the entertainment industry;
The set-up is unique mixing scenes with active & passive participation, ride and show scenes;
The physical environment, custom soundtrack and video media is highly accurate, having f.e. used traditional instruments and live actors;
The environment is highly themed to the level of historical and scientific correctness. Even down to the custom designed simulator church benches;
Through the RFID wristbands, visitors can continue to explore this extraordinary event even more when they get home.
Theme-park learnings
We know that entertainment is sometimes frowned upon the prejudice that entertainment and a serious educational message do not match. The so-called fear of becoming a theme park, however this specific industry teaches us valuable lessons on how to engage visitors. With our extensive knowledge in the design, development and delivery of captivating experiences, we aim to present the educational message through means of excitement, wonder, humor and emotion. Thereby using modern techniques of entertainment & storytelling such as the careful choreography of themed environments, lighting, projection (video) mapping, virtual experiences, special & visual effects and music. Evolving an otherwise traditional museum execution into an educational immersive experience, by including a story driven visitor journey, through the use of a storyline, pre-show, an attraction element and / or immersive physical environments exhibits.
We love unique and meaningful (cultural) stories, and are excited to harness our design and production skills to bring these stories to life in immersive ways that break the traditional barrier. We are confident "Quake" is a spectacular example of this!"
More information can be found here.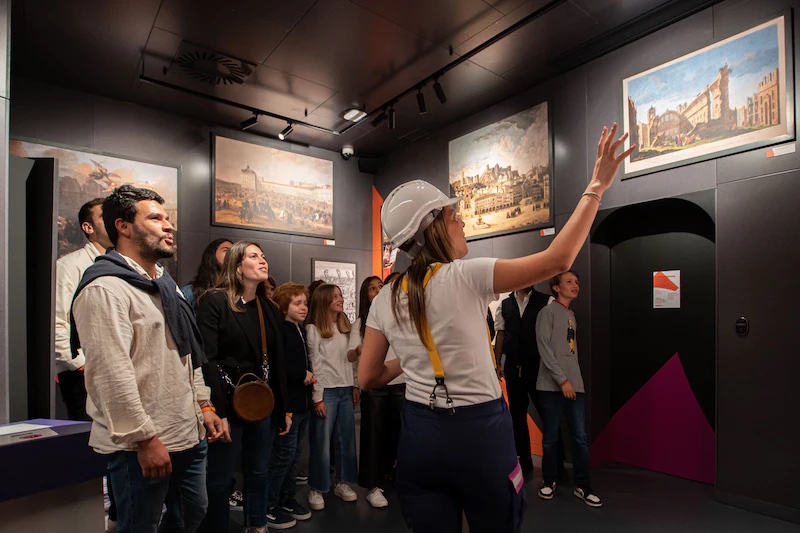 Partners
Mr. Beam
Painting with Light
Kraftwerk Living Technologies GmbH
InFact Global