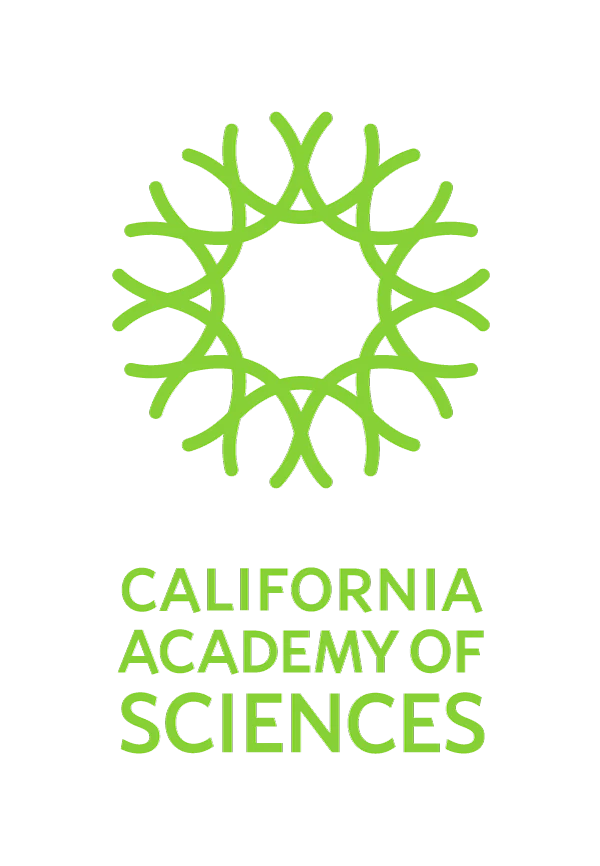 From observing a bug crawl to balancing on a log, this discovery wonderland encourages outdoor play to stretch the body and open the mind.
Situated beneath the beautiful old-growth cypresses of the California Academy of Sciences' East Garden, Wander Woods offers multi-sensory discovery and learning opportunities through areas dedicated to crawling, digging, and other imaginative play activities. Winding pathways take you on an exploration of the garden, revealing a hands-on area where you can build your own den from natural materials, a space to create in nature and hone fine motor skills, a log tunnel to crawl through, and a hillside nest and perch that provides a thrilling new view of the entire garden.
Constructed from locally sourced materials like salvaged tree trunks, Wander Woods features a variety of stroller- and wheelchair-accessible spaces that offer visitors an immersive way to explore the natural world. Although Wander Woods is ideal for children up to 12 years of age, guests of all ages reflect, recharge, and reawaken their connection to nature in the Academy's newest outdoor space.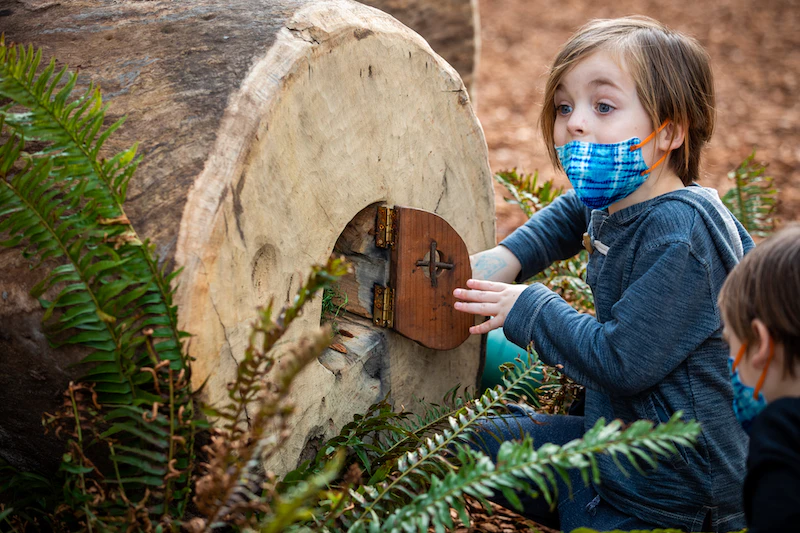 The following are some of the reasons why Wander Woods is innovative and a strong fit for the Themed Environment award:
Wander Woods has been designated an official "Nature Exploration Area" by San Francisco Children and Nature, a coalition of San Francisco organizations dedicated to getting kids learning in nature, in recognition of its ability to connect kids with the natural world
Features a variety of stroller- and wheelchair-accessible playspaces that provide visitors an immersive way to explore the natural world
Includes pop-up facilitated nature play activities and seasonal public programs, as well as an outdoor classroom for kids and educators to experience nature-based learning that's actually based in nature
Through the Academy's Rock Fund program, many students in the Bay Area will be able to visit Wander Woods free of charge to learn skills like scientific sketching that inspire creativity, scientific inquiry, and a connection to nature
All the wood used for Wander Woods' play features was salvaged from the Presidio and Golden Gate Park, and the Learning Space structure was built from sustainably sourced redwood
The hillside path is made of permeable concrete, helping to reduce runoff and recharge groundwater
The shrubs, trees, and plants selected for Wander Woods are native to the region and serve to bolster local biodiversity and attract pollinators like hummingbirds and pipevine swallowtail butterflies
Encourages kids to get out and get dirty while investigating the natural world at their own pace and in their own way
Wander Woods offers a variety of spaces for kids to activate their senses, spark their imagination, and investigate the world around them including a den building area, a crawl-through log, and a hillside nest inspired by those built by bowerbirds
Allows for outdoor play that strengthens fine motor skills, critical thinking, and creativity, all while developing a lifelong connection to the natural world—particularly local species
Replaces screen time with green time, which is sorely needed in today's museum spaces where digital interactions are often prioritized
Provides outdoor space for adults to enjoy during NightLife events where they reconnect with nature and play
Designed in partnership with renowned nature-based playspace designers and builders Bienenstock Natural Playgrounds
Partners
Lindzy Bivings
Kyle Foster
Peter Gibbons
Sterling Larrimore
Julia Louie
Amy Miller
Fred Nocella
Rhonda Rubinstein
Anna Simmons
Aaron Smith
Nikol Soluski
Jen Sparrow
Bienenstock Natural Playgrounds