Featuring immersive, interactive storytelling, Currents offers an incredible multisensory experience amongst the generators of the first major power plant on the Canadian side of the Niagara River. Thinkwell Studio Montréal designed and produced the all-new immersive experience at Niagara Parks Power Station, working in close collaboration with the Niagara Parks Commission.

While the intent of the project originally began as a traditional, seated multimedia show, Thinkwell saw even more promise in the beautiful, cathedral-like hall of the power plant. After touring the station, the team envisioned a fully interactive and immersive experience—one that the audience wouldn't just watch, they would experience all around them.
Spanning a 61,000 sq. ft. industrial building, Thinkwell created over 40 minutes of projection-mapped content and lighting design for the nighttime show that brings the power station to life through repurposing artifacts of the building, while offering a first-hand view of how the hydropower giant generates electricity. Thinkwell created custom tools for the project, utilizing 23 projectors, 35 speakers and a full-fledged proprietary projector autocalibration and interactive tracking system to bring the plant to life. Additionally, Thinkwell Studio Montréal created a breathtaking original score, complete with reactive technologies to bring guests right into the heart of the transformation of power.
By taking the century-old building that has been unchanged through the years, Thinkwell was able to take the idea of once-revolutionary technology, and merge it with today's latest and greatest projectors and media assets, blending old with new in an innovative, story-forward way.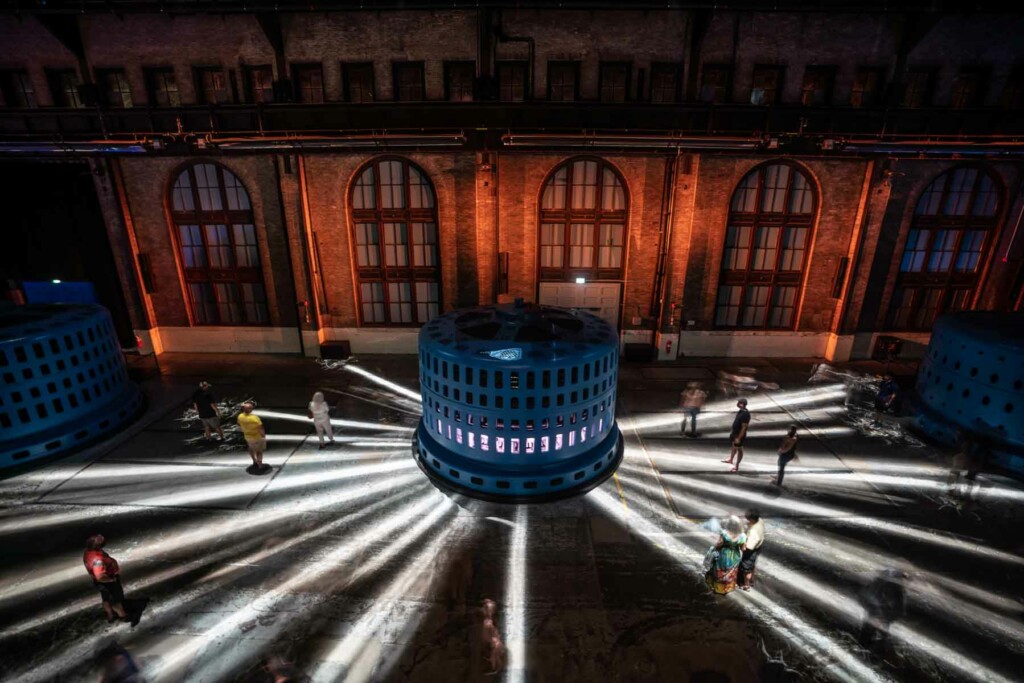 Featuring 23 projectors, 35 speakers, proprietary projector autocalibration technology, and an interactive guest tracking system, Thinkwell was able to bring the story of water to electricity to life in the space, by interacting and reacting to guest movement throughout the floorspace of the Power Station.
Unlike designing in a 'black box', the team was tasked with finding ways to map media around the architecture, weaving in the forms of the building into how the projected waterfalls would form around archways, or showcasing electrical power inside the generator was a unique form of reverse-building a show, where the environment dictated the show, rather than the show dictating the environment.
Designed over the course of 18 months, and during the height of the COVID-19 pandemic, the team spent the majority of the project time designing remotely, then using the remaining few months of time before opening, installing and testing onsite.
Partners
Niagara Parks Commission