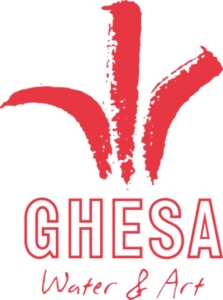 It is located on the coastal plain bordering the Gulf of Oman, halfway between Kalba and Dibba Al Hisn. The name Khor Fakkan translates as 'Creek of the Two Jaws' reflecting its setting in a crescent-shaped bay flanked by two headlands.
Surrounded by the Emirate of Fujairah and nestled by photogenic rock formations and the rugged Hajar mountains, this beach town is one of the most visited Sharjah tourist places for leisure and adventure. Statistically, the city hosts the highest number of United Arab Emirates internal travelers during weekends and holidays.
The Government of Sharjah acknowledges its importance and has been investing in several educational, tourism, and entertainment projects. One of these projects is The Khor Fakkan Waterfall, designed by the Architectural Office ART & DESIGN and installed by the Water Features Specialist GHESA Water & Art, both known for their prestigious designs in the Emirate.
Overlooking the Khor Fakkan Corniche, the waterfall is already one of the most prominent tourist attractions. Installed on the existing rocky hill, it creates an impressive scene with its 35 meters height and 41 meters length.
At the top, in a cave carved in the rock, a panoramic restaurant offers a close view of the waterfall and stunning views of the Khor Fakkan Beach.
At the highest point of the water feature, at 35 meters high, it is installed the main manifold with a total of 60 underwater outlets to feed the waterfall. From this channel, the water falls into a second channel (located at 30 meters high), and from there the main cascade falls down the rocky slope. A group of 8 pumps, with a total power of 600 HP, is installed to push the water up to the higher channel.
The waterfall includes a Unique Water Intelligent Management System, which allows multiple visual water effects automatically adjusting its performance and power usage.
Through programming, it is possible to select 4 different scenarios of 25%, 50%, 75%, or 100% of the available pumping and hydraulic capacity, thus optimizing the flow delivered to the upper basins allowing to optimize electrical consumption and reducing chemicals for water treatment.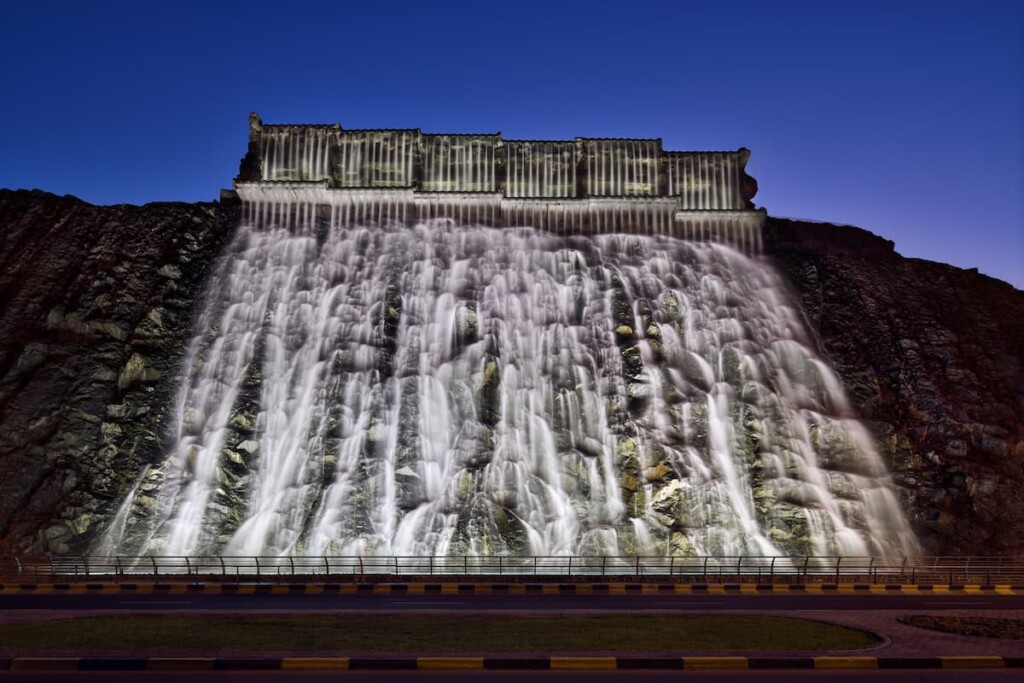 The waterfall is illuminated in white color, by a total of 198 GHESA® projectors, equipped with the last generation of LED lights that maximize brightness while reducing power consumption.
The installation works in a closed circuit and it is managed by a sophisticated last-generation wind speed controller that automatically adjusts the waterfall operating modes according to the wind's speed and direction, to minimize splashes. The water treatment system further reduces consumption and guarantees the quality of the water, complying with physical, chemical, and microbiological safety requirements.
More information can be found here.
Partners
Architectural Office ART & DESIGN