Imagine interacting with your guests—and customizing and upselling—before they step foot in your park.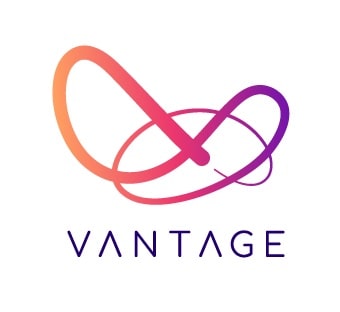 Imagine creating a personalized, seamless experience for each of your guests, understanding their behaviour so that you can send them notifications they are interested in, at the right moment and at the right place within your venue.
Imagine knowing exactly which—and how many—guests and team members are located where so that you can move crowds, adjust queues, and optimize the number of staff at any given time and place.
This is Vantage. It goes beyond online ticketing, virtual queuing, and cashless payment. Vantage is a platform that combines smart wearable technology with behavioural analytics. The Pro version integrates all the systems in your park and anchors the data to individual guests, which:
Produces real-time and historical data overlay never seen before in the industry, revealing revenue opportunities for the right place, the right time, and the right demographics.
Entitles your guests to create and receive a personalized experience before, during, and after their visit.
Pushes notifications specific to each guest, such as reminders, useful tips, special promotions, and birthday greetings.
Allows your guests to collect loyalty points and enhances their perception of value for the money, while you entice certain actions by awarding points.
Gives you insights to operate proactively—not reactively—with intelligence from data such as dispatch rates, crowd density, per caps, and inventory tracking for activity slots, premium areas, merchandise, and food and beverage.
Enables dynamic pricing and dynamic crowd control, which would reduce inventory and queue time and potentially increase dwell time.
Enables optimal staffing through real-time location, access control, and tolerance alerts.
You've never seen venue management like this before.
The guest journey starts long before they step foot into a water, theme, or amusement park and does not end when they leave the parking lot. However, few venues truly take advantage of potential touchpoints throughout the entire visitor journey.
This is where Vantage shines. Vantage Pro allows guests to personalize their experience before, during, and after their visit. Operators will finally be able to engage with their guests on a level that Millennials and Gen Zs expect.
This interaction not only enhances customer satisfaction, it also creates new targeted marketing and revenue opportunities. With Vantage's integration, you will have information and data from all your systems in one place.
Before the Guest Visit
With Vantage, guests can create a profile on your website, or ideally, a mobile app, so that they can
Add personal information, such as birthdays, interests, and members of their group
Make purchases; buy tickets and add-ons such as lockers, towels, and picture packages
Customize their visit by pre-booking meals, experiences, shows, or cabanas
Sign waivers in advance for booked experiences
Set up the loyalty program so that they are rewarded for entering their information and making purchases
Receive customized promotions and special offers
Receive notifications leading up to the trip regarding
o Park rules and regulations
o Reminders
o Useful tips
o Event highlights
Live chat with a customer service representative for questions and special requests
During the Guest Visit
Vantage's technology, including smart wristbands, iOS and Android apps, and kiosks, allows for a frictionless experience on the day that your guests have been looking forward to for days, weeks, or even months. When they are at the park, they can
Go straight to the gate to receive their multi-frequency wristband, which they can link with the app
Redeem pre-visit purchases, such as towels, lockers, memorabilia to wear
Collect loyalty points for
o Getting on rides
o Making purchases
o Redeeming for food and beverage, upgrades, or fast passes
Look up live park info on app
o Queue times
o Show times
o Sold out attractions opening up
Access pre-booked areas or deny access to certain areas for their children
Locate group members and locate themselves on a map
Receive push notifications from your park regarding
Deals and promotions
Tips, info, reminders
Make food and beverage and other purchase from their wristband
Take special in-park photos and purchase packages and share on their social media
Live chat with Guest Services
After the Guest Visit
You can still keep interacting with your guests after they have left your park. They can
Fill out a survey immediately after departure, answering questions that are specific to their experience (e.g., "On a scale of 1-5, how was your plant-based burger?")
Earn points for filling out the survey, making further purchases, and advocating on social media
Receive in-park photos and package offers
Receive recommendations on upsells and cross-sells, gifts, limited edition items, other customized offers, including a season's pass
Receive birthday and holiday greetings
Receive memories based on the visit, which can be combined with suggestions to book the next visit
Plan the next trip
Since its inception, Vantage has evolved to add many new functionalities to help you treat every guest like a special guest at every step of their visitor journey. You've never seen guest experience like this before.