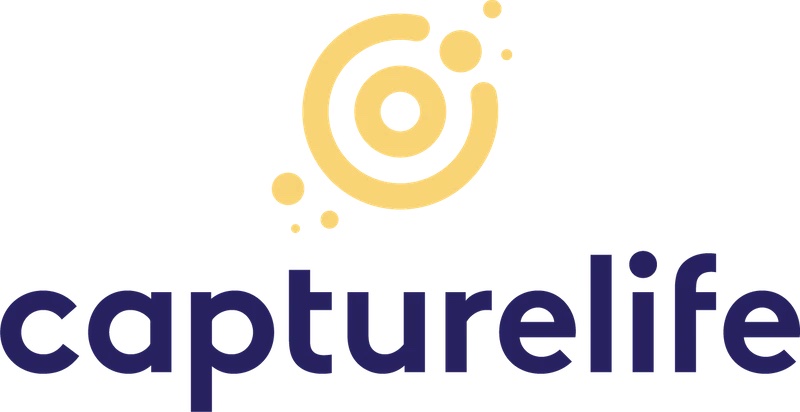 The souvenir photo experience often feels disconnected from the attraction's brand and is based on photo products that were established decades ago. Capturelife was developed with the philosophy that technology should make the customer journey indistinguishable from the magic, throughout their full experience. The digital platform transforms the customer journey with the photo experience. Capturelife turns souvenir photos into an engagement tool and strategic brand assets that drive more revenue and brand loyalty for attractions.
Capturelife has developed innovative technology that allows guest photography to be a seamless and lucrative part of the overall experience at attractions.
Deeply Integrated Workflow
Capturelife has digital technology that unlocks the magic of associating photos to guests for a personalized experience. By integrating with the attraction's ticketing and/or RFID systems, guests can activate any photo session with their attraction ticket of RFID band to automatically associate images to their account. Purchasing is just as seamless as guests can tap their band or ticket to view photos on Capturelife touchscreen kiosks, allowing for quick and simple purchasing on-site.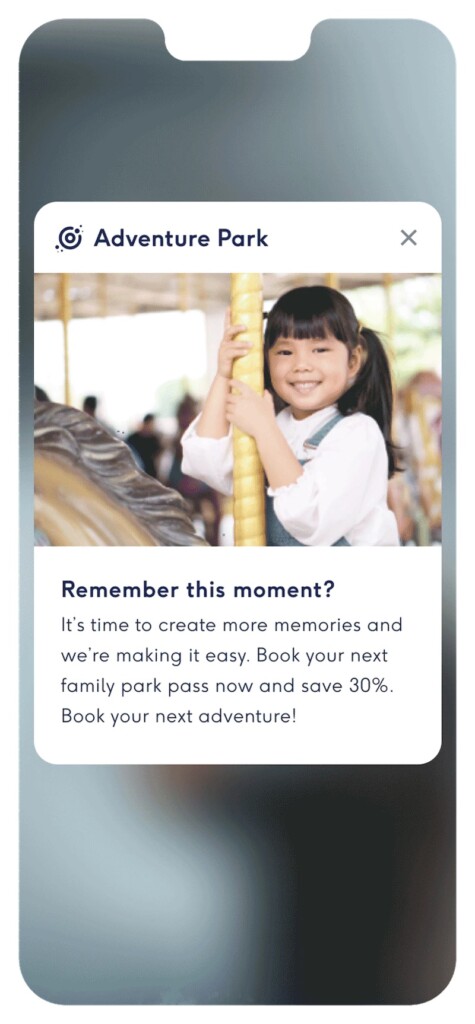 Completely Branded Experience
Capturelife allows all facets of the customer photo experience to be branded for the attraction. From the touchscreen kiosks and mobile purchasing screens to marketing campaigns, every interaction supports and amplifies the brand. Capturelife can also be seamlessly integrated into an attractions native mobile application, delivering even more strategic brand value.
Innovative Background Knockout Technology
The old-school way of applying multiple unique backgrounds to an individual image is to photography guests against a green screen background. That process often requires manual editing of certain images, especially when the guest is wearing green clothing. Capturelife uses artificial intelligence to dynamically knockout any background from an image without requiring a green screen. This results in superior photography products and eliminates the need for awkward green backdrops, which typically does not blend with the aesthetics of the attraction.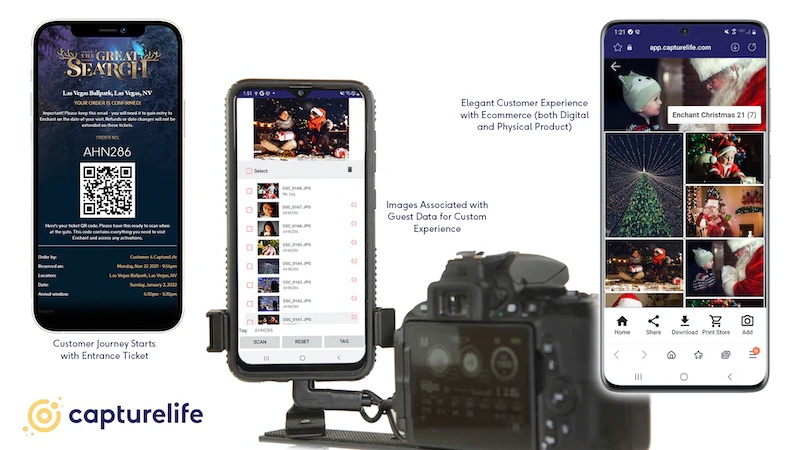 Bridging the Digital and Physical World
The key to maximizing photo program revenue is to make the purchasing experience frictionless for the guest. By offering both an on-site retail as well as mobile purchasing options, guests can choose the shopping method that suits their preference. This results in higher purchase rates and average order values.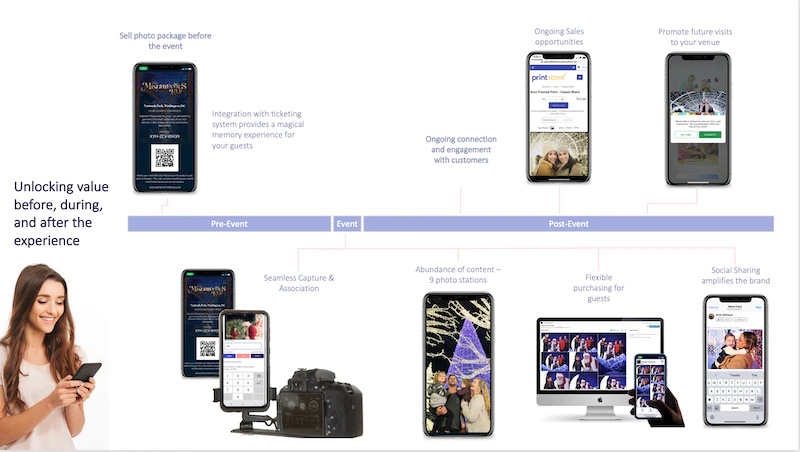 Unlocking Post-Experience Marketing and Sales
For most souvenir photo programs, the guest experience ends when they leave the attraction. This is a huge, missed opportunity to keep the guest engaged with your brand and drive more value for the business. Capturelife keeps guests engaged and purchasing leveraging multi-channel marketing campaigns that keeps them connected with their content. While guests are re-living their memories, brand Capturelife in-app messages allows the attraction to offer promotions to keep customers returning.
By focusing on streamlining the attraction's operation and delivering a more magical experience for guests, Capturelife's innovative digital photo platform is taking the customer journey to a whole new level.
More information can be found here.