This cloud-based solution is revolutionising CRM for attractions, by bringing all eCommerce functionalities into one location.

The AI engine streamlines and enhances operations for destinations by combining ticketing, F&B, retail and donations into one platform, with real-time reporting to instantly monitor, adapt and improve their performance.
The platform makes it easier to collect visitor data, which translates to personalised offers and content. For visitors, this means personalised offers based on their characteristics and behaviours.
For guests, the Convious app delivers a mobile first end-to-end digital journey to extend and enhance their experience. This begins at home when guests book their tickets, continues on site with park maps, contactless payment options and real-time queue updates delivered straight to their phone, and continues after their visit with the chance to leave feedback and book their next visit.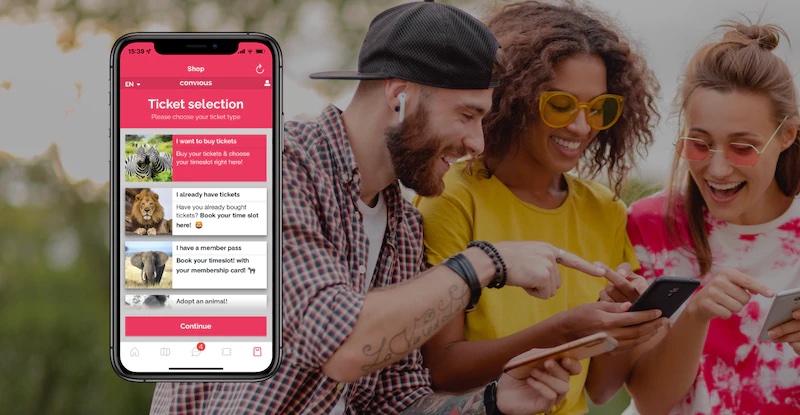 It provides true value to guests and sees less than a 5% deletion rate, compared to the travel industry average of 28% uninstalls.
Personalisation Innovation
Convious meets the expectations of customers to receive personal experiences by providing automated personalisation through the development of an automated personalisation module which allows destinations to further enhance the customer journey with targeted messaging.
According to research by McKinsey and Company, 76% of customers are tired of generic experiences and are more engaged when the content speaks directly to them, quickly meeting their needs at that given moment. The Convious personalisation module recognises where visitors are in their journey and tailors content accordingly to bring them the most relevant experience online.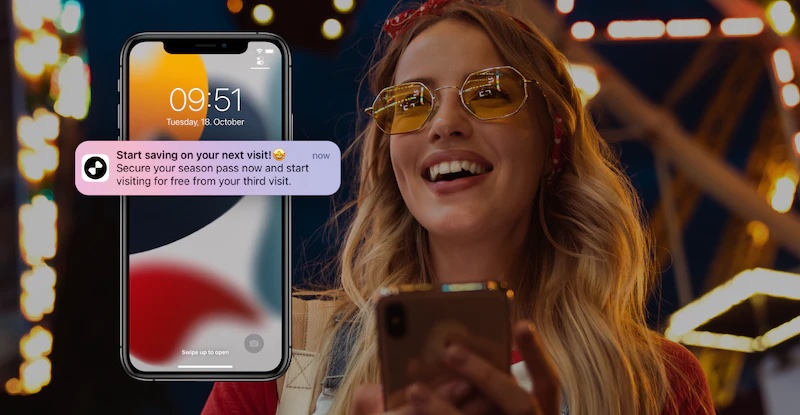 AI Intelligence
When booking tickets, this intelligently delivers customised online messaging. For example, if a customer has abandoned their cart, the AI will recognise that it is the same person and customizes messaging to prompt the customer back into the sales cycle towards a successful purchase.
Destinations can use this feature to set a list of predefined audiences. This can include first time visitors, repeat visitors, and those who have pre-booked tickets and are revisiting the site to check details such as opening times or parking.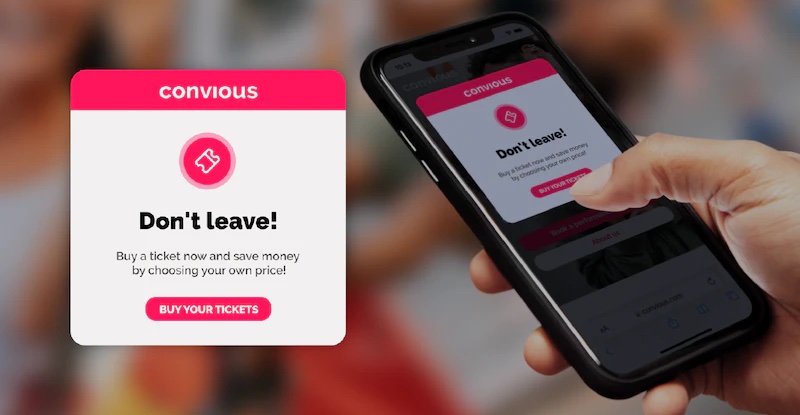 Big Data Made Simple
The Convious AI delivers the complete infrastructure to collect, sort and analyse visitor data, making it available in a responsive format via web and mobile platforms.
The conversion specialists of Convious have also created a series of templates for 11 predefined audiences with more than 30 messages in four languages. The messaging and branding can be customised by each Convious partner so they can quickly get up and running.
With customised calls to action, visitors are more likely to make desired decisions – a true win-win situation for visitors and destinations and a proven method of optimising booking conversion rates.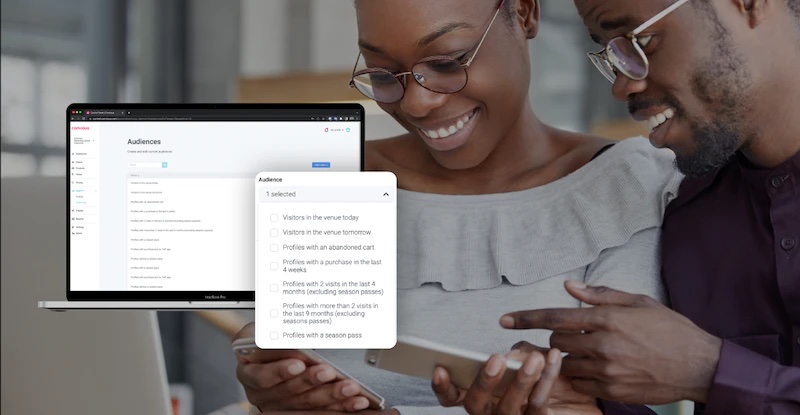 Tap App
Once at the destination, the personalisation continues through the Convious guest experience app. Guests can store tickets and reservations in the e-ticket wallet for a seamless entrance and be targeted based on GPS locations to share personalised and automated push notifications for upsells and offers, with easy purchasing and ordering within the app.
Guests can use the geo location features to plan their day, find quieter areas of the destination and locate key services. After the visit, guests are invited to share feedback and keep in touch, building long term relationships and repeat visitation.
Convious is at the forefront of driving a monumental shift in the industry, by bringing tangible data-driven solutions to help attractions better understand their visitors and respond to ever-changing guest expectations.