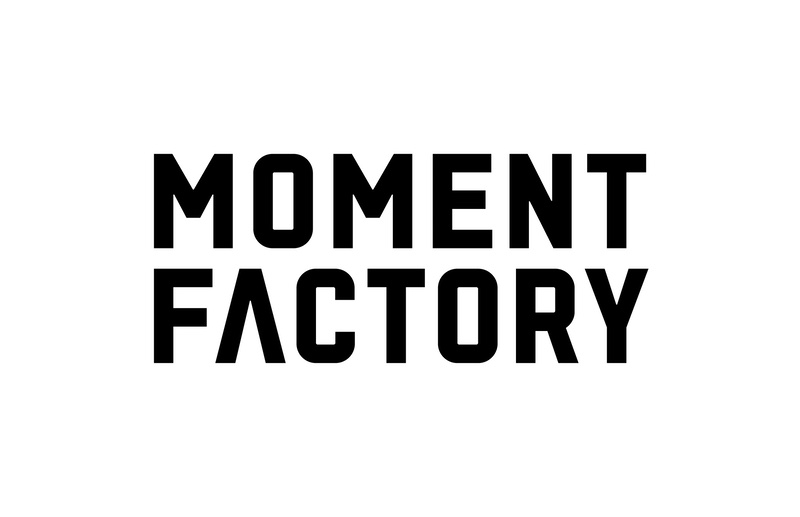 The hotel unveiled its new identity in September 2022, after over two years of collaboration.
The hotel's multimedia-based transformation was inspired by Moment Factory's work in themed attractions, and a desire to use immersive design practices to complement and enhance the hotel's practical functions. This innovative project merges hospitality and entertainment allowing the hotel to now offer a unique and engaging multimedia experience to new and returning guests throughout their stay.
In order to create ambient and dynamic environments that form an immersive and story-living world, Moment Factory integrated interior design, lighting, technology and digital content to the newly reimagined hotel space. The Grand Magic Hotel transports guests into an ever-changing environment offering fantastical architectural effects and visuals that blur the lines between reality and the fabulous.
Guests step inside The Grand Magic Hotel, passing through a captivating revolving door acting as a threshold to the worlds to be discovered. As they move through the lobby, architectural alcoves seamlessly enhanced with digital and audio content offer a glimpse into The Grand Hall's worlds.
At the Reception Desk, they are greeted by staff dressed in themed costumes. Above the desk hangs a large digital painting of hotel owner Mr. Maurice, that comes to life right in front of their very eyes. Information screens appear nearby, enabling guests to daydream about future adventures.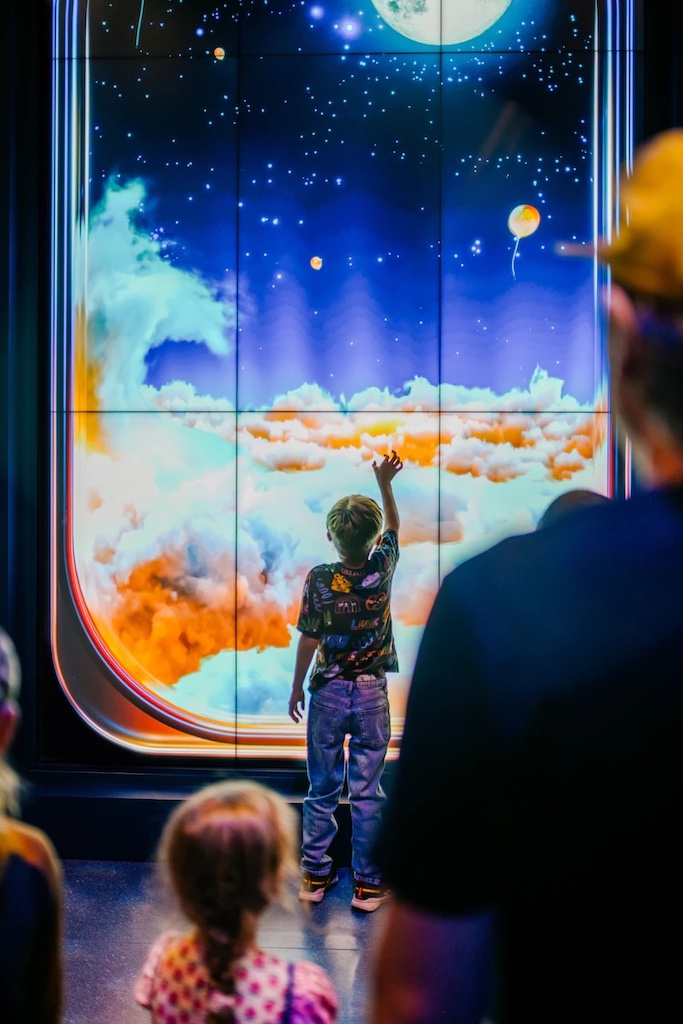 The hotel's interior evolves over the course of the day and seasons, revealing wondrous surprises for guests to discover and explore. Come nightfall, the hotel reaches the height of its metamorphic powers.
The hotel transformations are orchestrated by Mr. Maurice, the extraordinary fictional owner of The Grand Magic Hotel. Appearing on the screen at the end of the Grand Hall, he activates with the click of a button spectacular multimedia content that transport the guests into four unique worlds: a living garden landscape, an enchanted forest, a majestic underwater world, and an ethereal wonderland high above the clouds.
Each world is an immersive multimedia ecosystem that unfolds over four acts, taking guests on a deliberately-paced journey that includes relaxing ambient sequences and entertaining show moments.
The Grand Magic Hotel elevates guest experience and transforms any stay into an unforgettable immersive exploration. You can experience the Grand Magic Hotel in video on our website.
The space is equipped with a spectacular technical system to provide an immersive experience.
High quality content of more than 266 million pixels and precise sound spatialization.
Partner
Schroders