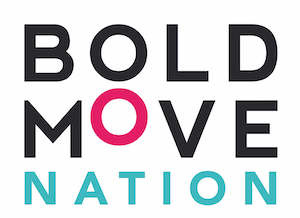 AR Hybrid Quest can enhance existing infrastructures and optimise visitor flows with a very intuitive and accessible gameplay.
This mixed reality game takes place in a dedicated or themed area and leads players across an adventurous indoor or outdoor trail. This can be entered via a virtual and physical portal, which impressively augment an entire environment (see video attachment) for an all-immersive feeling.
Using their own device, guests download instructions and are then guided along different physical marked stations with virtual assignments in order to reach their mission or target, which can be a physical treasure room, forest or the Marsu Nest, depending on the IP. The game can be initiated digitally before the visit, during the physical stay and afterwards to extend the experience. Different configurations are available, combining virtual or hybrid portals and content to build the best visitor experience.
AR Hybrid Quest adds to the immersive experience by letting the guests actively participate and help the characters accomplish their mission. BoldMove offers a choice of different IPs like the Marsupilami's Incredible Supply Hunt, Trader Joe's Gold Chase and Save the Mushies. Customised IP and theming can be developed, with seasonal dimension for teambuilding and private events like anniversaries.
Besides an engaging and superfun way to discover a park or venue, this interactive treasure hunt offers great opportunity for loyalty programs and community building. Players can share their scoring and images via social media channels, whilst park owners can guide visitors to shops or more quiet areas. But most importantly is the fun visitors experience with friends and family, so bring on the game!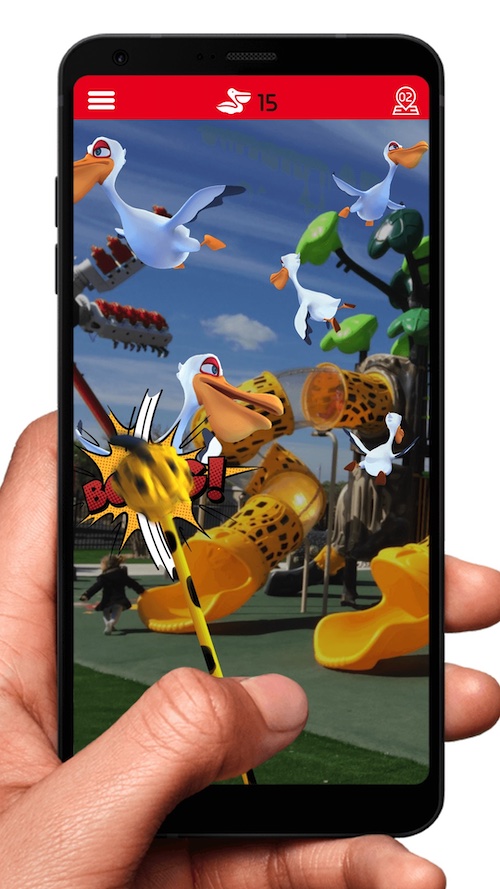 AR Hybrid Quest offers many features and configuration options, and can be adapted to any IP or theme, even on seasonal basis. For every venue the type and number of stations can be defined and configured in advance depending on game duration and visitor profile. Enhancing exiting infrastructures, adding new stations or changing the order for flow management purposes. There are two types of portals: physical and virtual ones, and content can be totally virtual or hybrid. So for every quest we can choose from four different configurations. Those can then be further complemented with features like (interactive or not) animatronics, video and projection mapping, pepper ghosting, light and sound effects.
Every park and venue can develop their own storyline, using the park specifics as far as décor, personality and IP are concerned. BoldMove has developed three 'standard' stories: one inspired on the Wild West, a Mushroom and a Jungle-based one. These can be combined with other attractions or integrated in BoldMove's Houba World Family Experience Centre. It serves as a navigational glue within the overall storyline in-between the different themed attractions.
Trader Joe's Gold Chase
Trader Joe was a famous gold digger, a tough one… For years he has been relentlessly searching for tiny gold nuggets down the river of the Dead Horse canyon. The legend says he found an incredible source of gold and after scooping all he could, he came back to the city saloon to take a bath and have a last drink, before leaving town and leading a normal life again. But the problem was that the Coopers brothers, a bunch of "good for nothing" were also in town. Trader Joe and the Coopers mysteriously disappeared… with the gold but leaving their horses behind! Some say that Joe, the Coopers and the bag of gold are still in the city, but they are nowhere to be found ! Will you follow the hints and recuperate the gold treasure? But beware, as evil spirits wander around and
will try to stop you at any cost!
Marsu's Incredible Supply Chase
With the kids in the Nest deep in the Palombian jungle, and a lot of bad creatures wandering around, the Marsupilami parents are in some sort of time stretch.
It is not easy to be the first animal superheroes and at the same time take care of a large and active family. But our good heart dictates us to take care of those lads and hunt for all type of food from trees and rivers that will delight the three youngsters. The only problem is that we are not the only ones chasing supplies in the jungle, so we need to be agile, smart and quick to bring the "happy meal" to the little hungry ones.
Save the Mushies
Industrial pollution has transformed the Mushies into horrible creatures, and they are all heading for the city to create chaos and destruction. By catching them on your way with your smartphone, you can 'heal' and transform them back into their cute and original mushroom status. In each station you get an assignment to stop pollution and prevent more mushrooms from being affected. At the end of the quest you will hopefully meet with the happy Mushies in their green forest, dancing and sharing a wonderful meal.
Partners
ActiveMe
Polymorph
adventureLAB